Headache, cold, cough, diarrhea etc. are some of the many common health issues that all of us face every now and then. While most of us reach out to doctors or the in-house medicine cabinet for the prescribed pills to get quick relief, little do we know that reaching out to the kitchen certainly would be a great option too. Know why? Let's find out!!
I have always been quite fascinated by the spices and herbs. As a child, I always remember, my mother used to stock up the kitchen with varied spices and enlightened me about their benefits as we cooked together. Besides how these magical ingredients add flavour to the entire meal, she has made me understand the wonderful medicinal nutritional benefits linked with them for keeping up with health.
For those who aren't aware, let me tell you that herbs are the leafy parts of the plant and spices usually come out from the seed, however, they both are used interchangeably and provide numerous benefits to keep us in shape and protect us from several health problems.
Through this blog, I will share some of the many spices and herbs that you can turn to cure minor ailments. So, the next time you god forbid fell sick, head to your kitchen and look for the given below magical ingredients.
1. Turmeric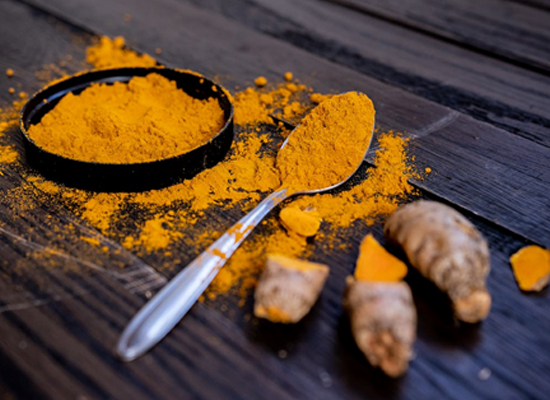 The ingredient that has already been popular in day-to-day cooking, but gained massive popularity in the Covid times is – 'Turmeric'. I am sure you all remember the lockdown nights when you were forced by mothers to drink turmeric milk for strengthening your immune system. I am sure most of you did. This is because the natural anti-oxidant present in turmeric enhances antibody response and creates a shield against various infections to guard you against viruses or infections.
This golden spice can be used for wound healing, urinary tract infections, better digestion and skin health too. The best part is- it can be consumed in so many ways. Add in soups, tea, and hot drinks beside the usual cooking and intake maximum benefits.
2. Cloves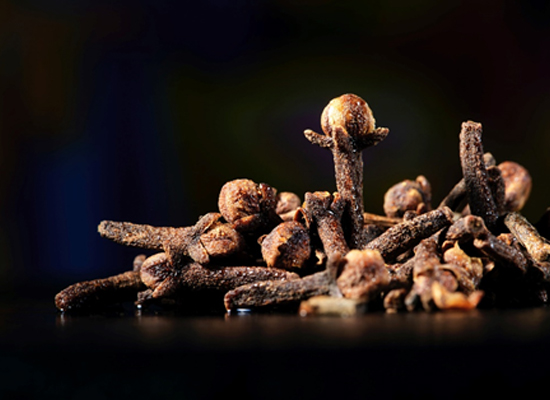 Cloves aka 'Laung' is that spice which gives distinct aroma and flavour to the food. The strong anti-inflammatory and anti-bacterial properties have also made it a good substitute to treat various health concerns. It is a great remedy for toothache or dental pain and improves oral health. It is also great to get quick relief from itching. Enriched with vitamin C, it is useful to boost immunity and healthy skin. It also alleviates vomiting, diarrhoea, stomach and headaches.
According to an article published in verywellhealth, clove oil also prevent food-borne illnesses. It also has soothing symptoms that relieve congestion by opening up breathing passages thus help fight cough and cold, too. There are so many different ways to add cloves to your daily diet, however, clove tea and water are my best picks because it's an easier way to intake this super-spice on the go!
3. Oregano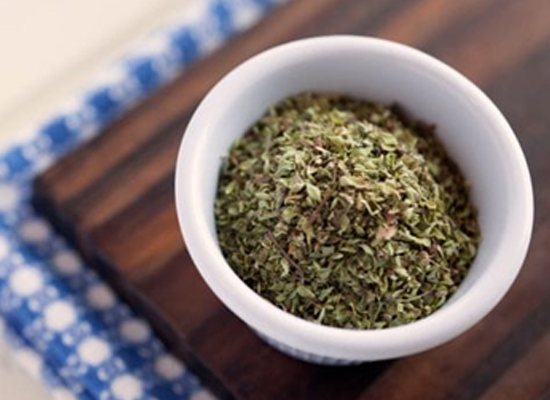 Oregano is one such herb that is popular across the country because of Italian food. If you're an oregano lover because of the unique taste it gives to the food, you will be glad to know that this herb is blessed with a wide variety of health benefits and treats a number of common health issues. It is effective in cough, body ache, and fever. It has antibacterial and anti-oxidant property, which helps to fight off infections.
As per an article, published by the health site, it can be used as a detoxifying agent to help cleanse the lungs and flush out harmful toxins from the body. This medicinal herb also cures indigestion and provides relief from menstrual cramps.
4. Cumin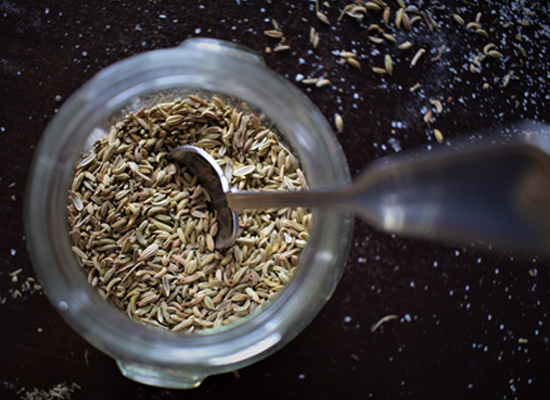 The other versatile herb Cumin or Jeera has both flavour and nutrition. Used widely in daily cooking, Jeera is something that gives a unique aroma and taste to the meal. When we talk about the benefits, the list is long! Here are a few of them which will restore your faith in this herb.
Ease tummy troubles
It helps fight the common cold or flu
Ease stress and anxiety
Helps in weight management
Get instant relief from skin allergies. It is also great for treating skin blemishes.
Besides using Jeera as a base herb for tempting dishes, jeera water, jeera rice, masala dahi, jeera raita, and as a dressing for salads or vegetable soup are some lip-smacking ways to consume jeera and consume its goodness.
5. Black Pepper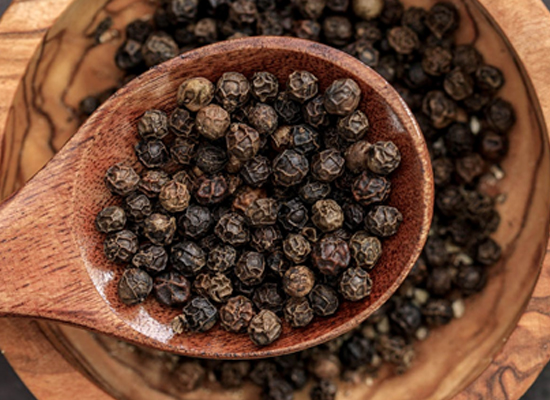 Black pepper or 'Kali Mirch' is the hero of the Indian spices. It has been long used as a remedy for common health issues like cough and cold. It is also said to be good for supporting weight loss, better bowel movements, and detoxifying the body. If you're facing hair fall problems, add black pepper to your daily menu because it is great for hair fall control and also makes them shiny or smooth. This humble spice adds a great taste to raita, salads, sautéed vegetables, and regular dry or veg gravy ofcourse!!
6. Mint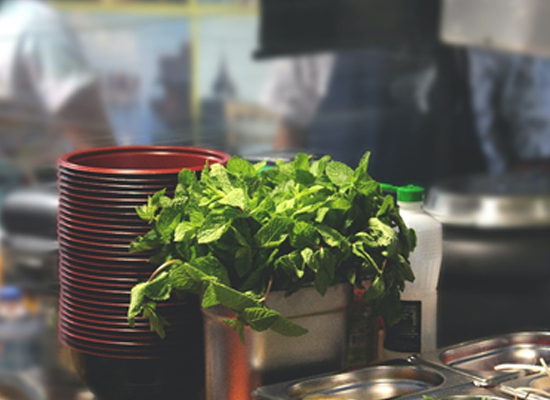 The first thing that comes to my mind for mint aka pudina is the refreshing and delicious 'Pudina Chutney'. I am a big fan of this lip-smacking chutney that not only elevates the experience of the whole meal to the next level but is also linked with many amazing benefits which makes it a go-to-herb regardless of the season.
It is great for the upset stomach, cover-up bad breath for a few hours, curing skin allergies, and provides relief from headaches, common cold, and sore throat. You can easily add mint to smoothies, juices, salads, desserts, and chutneys.
Final Thoughts
It's time to get back to our roots and take the benefits of the amazing spices and herbs mentioned above to stay disease-free. I know most of the people from our generation prefer pills for relief from certain ailments, but traditional means are irreplaceable not just when you are ill but to keep the well-functioning of the entire bodily system in the long run. Learn what spices work better for you and incorporate them into cooking to get maximum health benefits. Keep using them in variation through a variety of healthy homely meals to ensure you're taking advantages from all.
At OMKITCHEN, we make use of supreme organic herbs and spices that adds a lot of distinct flavour and nutrition which makes the overall meal chemical-free, homely, and delicious ofcourse!
Hope this guide will help you to enjoy the benefits of spices and herbs! Stay tuned for many interesting blogs!
Disclaimer: Schedule an appointment with your doctor if the health issue is serious and you're not observing any improvement through any natural remedies. Also, take everything in moderation because overdose might flip the benefits.