Image Source:Unsplash
Eating healthy can be a huge challenge when you're eating out. We continuously face the undeniable urge to indulge and taste delicious but unhealthy food, and then promise ourselves that we will follow a correct diet afterwards. Tempting food is everywhere, and while you might say "one time wouldn't hurt," you are at risk of losing your healthy and balanced eating regime. If you can't help but cringe whenever you indulge too much eating out, then we might be able to help. Read on to discover some tips to help you regain a healthy mentality when eating out.
Importance of healthy food while outside
Handling responsibilities at home and in the office means you'll often move from place to place, sometimes even away from home. When you are away, you are often far from your comfort zone, and many people find themselves compromising with unhealthy food to satisfy themselves, even if it isn't necessary to eat calorie-filled food. We know that "Health and fitness is not a goal, it's a lifestyle", so if you want to keep your healthy lifestyle going on, you have to keep yourself in check, even when eating out. Here are a few pointers we have that can help you.
Tips And Tricks To Eat Healthy Outside Your Home
Whether it is for an occasion or a get-together, now and then we will eat out and compromise on our healthy diets. What if we tell you that there are few habits and alternate choices that can help you stick to the healthier side? Let's begin with those.
While eating in a restaurant
Going to a restaurant should not be an excuse to eating unhealthy food. If you choose wisely, you could be leaving the restaurant satisfied and full without feeling bad about what you've eaten.
• Pick healthy establishments that serve all sorts of for health-conscious people. There are plenty of places out there that have healthier options, or even sell specific meals, like a salad store for example. These places will provide good tasting food without you compromising on your health.
Instead of eating cuisines like Chinese, Italian or continental, try picking Indian meal options which are lower in oil. These meals are low in calories but high in protein, and they will fill you up like any food you will cook from home. When eating out, do make sure that any food you have isn't laced with heavy oils and spices.
• Start your meals with lighter foods like soups, salads and small appetizers. It will fill you up faster which means you won't be relying on your main course to fill you. Instead of eating one large meal why not eat a couple of appetizers instead; it will be better for you to digest and you won't feel bloated.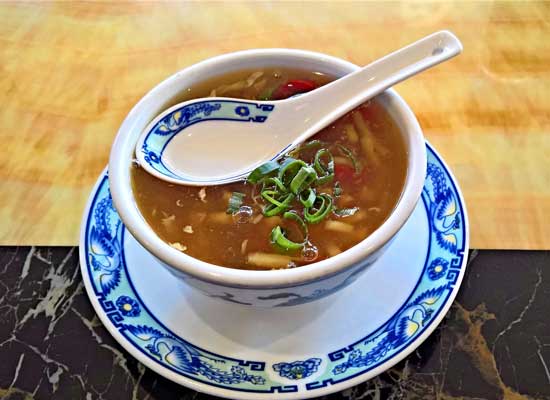 • Place your order before anyone else - It is very easy to be tempted by the food ordered by others around you, so as a trick, order your preferred food before anyone else. This will cut down any possible temptation to have an unhealthy meal in front of you.
• Drink water before and after your meal, as this will help your body to get prepared for the intake of food. Gulp down a glass of water before an hour to your meal, and another one after one hour, but make sure you don't drink much water during your meals as it can hinder the digestion process.
• Half the portion - another trick is that whatever you order, make it half the full portion. This is an effective strategy if you want to eat less, so either ask your waiter to bring a half size portion, or enjoy your meal with someone else.
• Make smarter choices - Pick roasted, baked or steamed over fried or semi-fried foods. You can customize your food easily so don't be afraid to ask your waiter if there are alternatives to some dishes. Why not ask to bring extra vegetables at the place of fries on the side when you're eating out? If you are eating Indian/North Indian food, choose to order plain roti instead of stuffed Naan or butter Naan.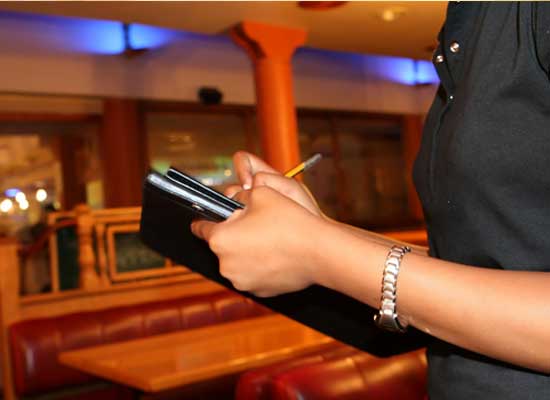 • Eat slowly because our mind receptors take time to receive food-related signals. By chewing your food properly and taking your time, it will help you eat less and leave you feeling satisfied.
• Cut out sweet treats - We know how tough this can be, sweet treats are just so good! Cut down or avoid sweetened drinks, sodas and even your post-meal desserts to help you control any irregular calories.
• Invite guests to your home - Another great option is to host a get-together at your place. Cook healthy and tasty food of your choice and eat without having to worry about any hidden calories. If you have a lot of friends why not opt for a OMKITCHEN table service option, where you can watch professionals set up a restaurant-style table right in front of you with some lip-smacking Healthy Organic food.
While traveling
• While traveling away from home, the biggest problem faced by most people is food. Many people complain about not being able to access healthy options, but if you're travelling for a longer period of time, try researching healthier food outlets near your place of stay. You can also switch to healthy South Indian food from heavy fried Allu parathas when you have breakfast.
• You can even make healthier choices with road-side vendor's food during the day. All you need to do is pick good choices and eat light, fuller food. It will leave you more active and efficient with your work throughout your time travelling.
• If you are going on a short trip, try packing a home-made meal and eat them on the go. Filling your bag with some healthy snacks is never harmful during your trip.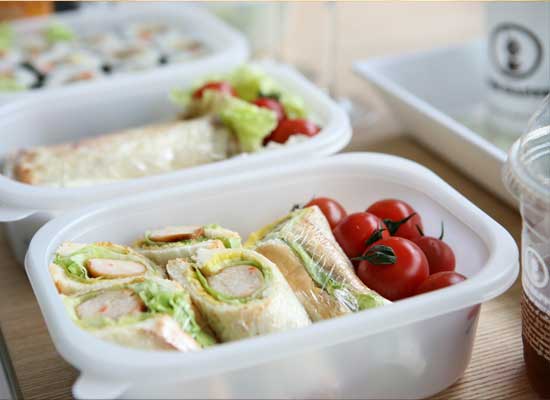 Final Thoughts
If you think about what you're eating, and make use of these ideas to avoid overeating unhealthy meals whilst dining out, you will never have to worry when you're travelling for work, or make any excuses every time you get invited out for dinner or lunch. Less of everything is fine but it's better to continue to monitor and follow healthier eating habits rather than indulge; you don't want to get on the slippery slope of eating bad again!