With the second wave of the pandemic, many cities and states have announced lockdown and curfew in order to break the chain of this deadly virus and flatten the curve of the alarming rise in COVID-19 positive cases.
Due to this reason, many families or individuals are stuck at their home, which is actually the best way to curb the spread. However, for those people who cannot cook and are under self-isolation or quarantined, this situation can be very challenging as they must be missing homemade food but left only with unhealthy food options to eat. Moreover, preparing food can be a huge task for people when a majority of their family members are tested COVID positive.
I am sure that many of you are aware of the fact that a healthy diet is extremely crucial to stay protected from any illness or virus and keep your immune system in top condition.
Let's tell you more about how eating a well-balanced homemade meal is now important than ever to maintain our well-being.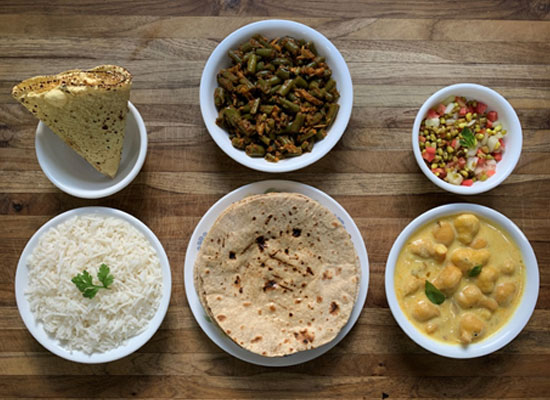 In homemade meals, you have full control of what goes into the preparation. Hence, there is no risk of any allergy or infection.
Preparing your meals from scratch means that you are using fresh & natural ingredients, which is both tasty and healthy. This is not the case for processed or junk food as most of them is loaded up with artificial additives and preservatives to enhance the taste, color or flavor of the food
Through homemade meals, you can easily avoid sensitive, allergic, or any unhealthy ingredient.
It is affordable and quicker than ordering unhealthy food from outside
Through homemade cooking, you can also gain a lot of knowledge about the cuisines and delicacies of different states
Homemade meals can be easily customized as per your own taste buds
Limiting the intake of sugar and processed food and eating homemade meals regularly is the best way to maintain weight in the long run
By eating homemade food, you can be very sure that your body is becoming strong and able to effectively fight off infections.
Here's how such a healthy diet benefits your body:
A healthy diet not only keeps the body healthy but also creates a healthy mind which is essential to manage stress and anxiety during these difficult times
It increases the body's resistance to several infections and viruses.
It helps to keep you energized all day long
It helps you to stay focused and productive at your work
It helps to curb your unnecessary cravings thus keep your weight in check
Eating a balanced diet also helps in boosting your mood
It helps you to get a good night sleep which in turn, keep you fit and in shape
We understand that finding a healthy home-style tiffin service during pandemic at pocket-friendly prices is a hideous task. Also, one cannot easily trust any tiffin service available as it can cost them their life considering the current circumstances in mind.
Fret not, you are luckily at the right place if you are in the mood for home-cooked, fresh, and chemical-free meals available at genuine prices at your doorstep all over Delhi/NCR.
In the terrible times of chaos and death, OMKITCHEN has taken an initiative to lend a helping hand and support to the people in need by delivering their healthy and freshly prepared home-style organic meals prepared with all precautionary measures in place. The best part is- our food is prepared with the same love and care just like your mom or wife does right back at your home.
Let's read below for more details!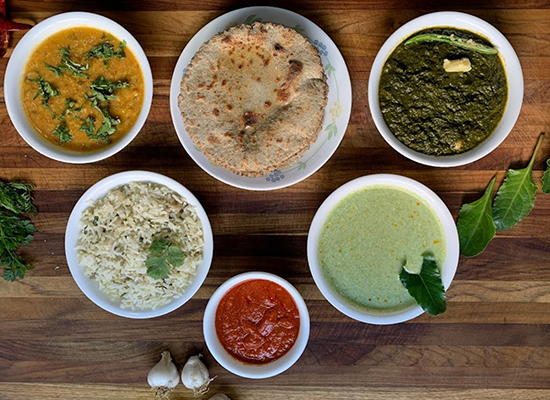 We never compromise on the quality of the food, therefore, we use fresh and highly sourced organic ingredients to prepare our lip-smacking healthy meals
We use the right amount of spice and oil that brings out the natural flavour of the food
You can choose a different meal options everyday from our wide range of menu available on the website. You have full control to choose recipes from our full menu
The meal combos start from Rs.160/- and can range up to Rs.275/- plus delivery charge
Our entire kitchen facility where food is stored, cooked, and packed, is sanitized and sterilized from time to time to maintain complete safety
We use ultrasonic fruit and vegetable cleaner to clean raw food before we begin cooking. It is further washed under running RO water which leaves no chance of any hard impurities
Our staff members are well-equipped with safety gear. We keep monitor their temperature before entering the facility on a daily basis to ensure that they are safe
We also, conduct audits of the updated health and safety measures for our staff members to keep them educated with this new normal
We use disposable food packaging during this time to reduce the chances of getting contaminated and ensure utmost safety. The packaging is done properly so that the food is not spilled.
As we are a local brand, it is a great way through which you can support the community and in return nourish your body and mind with chemical-free food.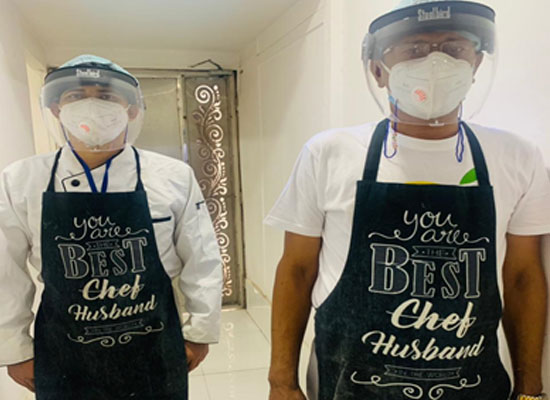 Now that you are fully aware of our services, we would like to share some other important health measures that you need to adopt to make your immune system strong to fight the coronavirus or any illness:
Try to avoid food loaded up with excess sugar and salt as it can weaken the immune system and make you feel lethargic throughout the day as well
Keep drinking gallons of water regularly. Avoid caffeine and other sugar drinks, switch to healthier drinks like coconut water, fresh juices, lemon water, etc. to stay hydrated
Practice good personal hygiene and safety measures to protect oneself and others from getting contaminated. Follow the same while handling any food or beverages during home delivery
Follow a regular workout session of at least 30 minutes to boost gut health and destress yourself.
Limit your social media intake during COVID-19 rather indulge in something creative, learn a new skill, spend time with your family members, watch your favourite Netflix show in your free time to have a positive mindset
Final Thoughts
Our meals are enough to fulfill your daily nutrition requirement and curb your cravings for home-style food. Our entire team members are working tirelessly to provide you with the tastiest meals of the town by taking every safety and hygiene measure. So, if you are far off from home, craving home-style food, or affected by COVID-19, all you really have to do is sit back, relax, and give us a call at 8882210294 or visit www.omorganickitchen.com to place your order for healthy organic meals in Delhi/NCR. We would advise you to place the order a day prior to avoid any hassle.
Looking forward to serving you the most amazing and hygienic food in the town!