Now that the summer season is here, it is the time to indulge in food that has cooling properties to beat the summer heat and stay healthy. Talking about seasonal food, how can we not discuss about one of the most-loved and common side dish of Indian cuisine- Raita?
Prepared by using cooling spices, herbs, and summer veggies, a bowl of chilled raita completes the whole meal and gives a cooling effect from within. It is a daily must-have during the hot weather that goes well with pulao, biryani, stuffed parathas, and even simple meals like sabzi and ghee phulka. Adding raita not only enhances the experience of the whole cuisine, but also increase the nutritional value of the meal and provide varied health benefits as well.
Let's tell you more about the wonderful benefits of raita so that you will appreciate it more from now onwards:
It helps in keeping the body hydrated, which is extremely crucial during the hot days of the summer
It acts as a great detoxifying agent
It helps to cleanse the body and flush out toxic chemicals from the body
It is the best alternative to increase the intake of vegetables in regular diet that we don't eat otherwise
It is a perfect aid for digestion
It helps in strengthening of bones
It is an excellent source of protein
It is considered good for boosting immunity, which is apparently the need of the hour as the coronavirus positive cases begin to rise
Veggies that are low in calorie-count like cucumber, lauki, and jeera are considered an excellent source of raitas that helps in weight loss
When it comes to the choice of vegetables and fruits to make raita, there are numerous options to choose from. However, as the temperature is reaching a new high every day, we would like to share our 5 best summer raitas that should be a part of your daily diet to stay cool and reap maximum benefits out of it.
1. Cucumber Raita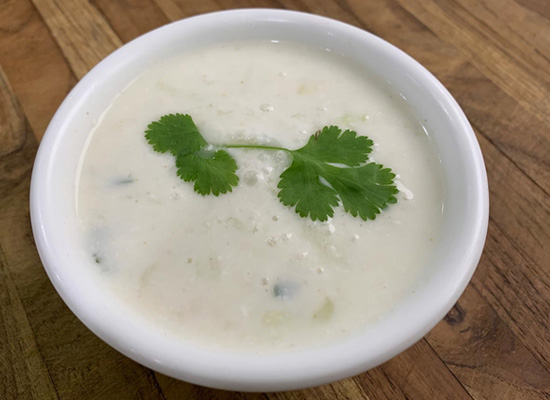 Cucumber raita aka "Kheere Ka Raita" is quite popular in the summer months due to its cooling effect. Made by using freshly chopped cucumber, green chilies, cumin seeds and curd. Cucumber raita helps to give a soothing effect and lower down the body temperature.
This summer delight do wonders to keep your body hydrated, curbs hunger, and prevents digestive issues due to its high-water and fibre content. It is an ideal choice for those looking to lose weight because it has almost no calories. Trust me, it will make your meal more enjoyable and memorable.
2. Mint Raita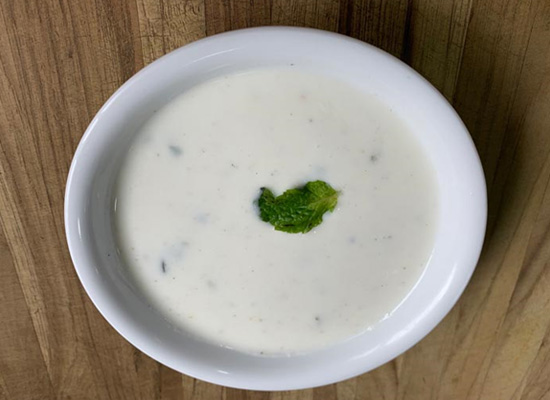 Everyone loves to have pudina chutney due to its unique taste & smell. However, the divine flavour of mint or pudina when mixed with curd lends a distinct taste & flavour that changes the aroma of the whole meal. The refreshing, zingy, and cooling Mint is loaded up with an array of health benefits in the summers. Let's look at some of them that you may have not known:
The presence of menthol in mint helps to give a cooling effect thus aids in beating the summer heat
It helps to give relief from the stomach ache
It promotes digestion
Due to the presence of vitamin C, it acts as a good immunity booster
It helps to cleanse the body
It is a perfect accompaniment to non-fasting and fasting dishes for lunch and dinner. Add this delicious raita to your daily menu to stay cool and fresh in the scorching heat.
3. Palak Raita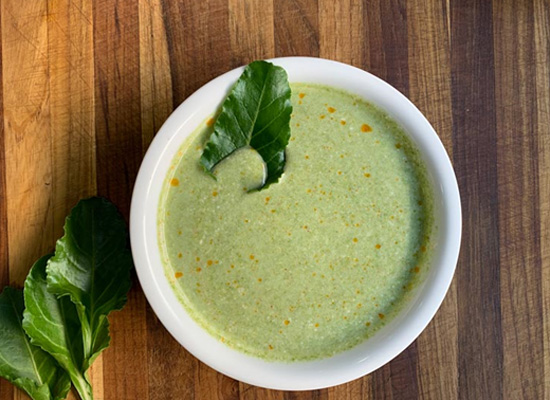 Needless to say, Palak or Spinach is a very healthy vegetable loaded with immense health benefits. However, if you don't like to eat it raw everyday, adding it with curd is a great way to extract the maximum benefits out of this nutritious combo.
Enriched with vitamin A, it makes vision stronger and gives younger-looking skin. Pala raita is also high in calcium which helps in making bones stronger. Summers can be brutal if you don't cleanse your body often, for this reason, light & flavourful palak raita makes quite a good choice. It also incorporates nutrients that are essential for weight loss. It goes well with pulao, biryani, and roti.
4. Boondi Raita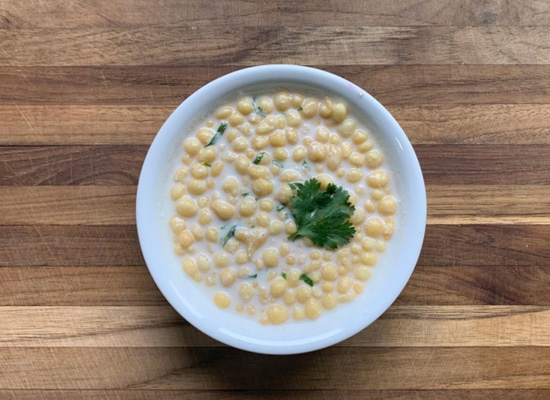 It is one of the most popular raita across all the Indian states loved by almost everyone with their regular meals. It makes an excellent side dish with rice, roti or paranthas. It is extremely easy and super quick to make.
However, since the boondi is deep-fried I won't advise you to consume it regularly no matter if you are into healthy living or not. But yes, you can serve it occasionally to spice up your meal. It is definitely a cooling and perfect accompaniment during the summer season!
5. Lauki Raita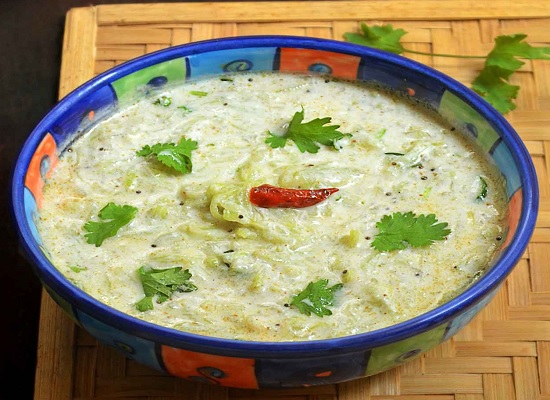 Image Source: smithakalluraya.com
Lauki, Ghiya, or Bottle gourd raita is packed with nutritional benefits along with cooling properties which makes it an ideal drink to have during the summers. Due to the high fiber content, it makes you feel full for a longer period thus keeps hunger pangs away. It is also great for preventing indigestion and helps you to lose weight as it is low in calories.
As it is mostly water content, you will stay hydrated after having a bowl of the refreshing lauki raita. It tastes heavenly when served with paratha along with sabzi. When the temperature is high ensure you add this delicious raita to your meal planning.
Final Thoughts
An Indian meal is incomplete without a bowl of curd during summer which is equally tasty and full of amazing health benefits. So the next time you plan to prepare raita at home or order OMKITCHEN's refreshing, yummy, and chilled raitas, do not forget to pick from the list shared above.
Go ahead and have a cup fill with taste and goodness to fully enjoy summer 2023!
Frequently asked questions about Raitas for summers
Is Dahi cold or hot for body?
Raita has cooling properties which makes them an ideal drink to have during the summer. Not only enhances the experience of the whole cuisine, but also increase the nutritional value of the meal and provide varied health benefits too. Some of the raitas like Cucumber Raita, Mint Raita, Palak Raita, Boondi Raita, and Lauki Raita are the best summer raitas that are brimming with nutrition thus must be a part of your healthy balanced diet
Can I eat raita at night?
Raita is a light, refreshing, and nutritious drink that can be enjoyed at anytime of the day including night. The cooling properties of raita help to maintain the body temperature while the presence of probiotics helps to aid digestion and make you feel full. It is a great side dish that not just makes the overall experience a lot tastier yet healthier. You must add these best summer raitas in your diet as listed below:
Cucumber Raita
Mint Raita
Palak Raita
Boondi Raita
Lauki Raita
Can Raita cause gas?
No Raitas doesn't cause gas. Moreover, the cooling properties of raita help to soothe the stomach and get relief from indigestion. It also improves gut health thus reduce the risk of catching viruses or diseases. Some of the raitas like Cucumber Raita, Mint Raita, Palak Raita, Boondi Raita, and Lauki Raita are the best summer raitas that are brimming with nutrition thus must be a part of your healthy balanced diet as light hearty evening meal or side dish for your lunch or dinner.