Whether you're working from home or not, the dilemma of 'what to eat' or 'what to cook for your family', is something that always persists. As we are all currently under a situation of lockdown and quarantine, we have fewer options in regards to groceries and ingredients and therefore the meals we can make from them. However, all is not lost as from a very limited amount of food supplies and ingredients, we have the opportunity to cook something new and exciting that just happens to also be delicious, healthy and filling, all at the same time.
Now, are you someone who is trying to juggle between cooking food for yourself, for the family and your office work on the other side. Then you probably would be looking for some easy recipes at home. So, being people that champion healthy home-made cooking, we've put together a list that you will always find useful.
Need for quick and easy recipes during the quarantine
Open any social media app and you will see a variety of interesting foods and dishes to try and recreate at home. From trending coffees, pani-puri, cakes, and a lot more. Well, fast foods can be entertaining to cook but they also stand a chance to be the reason for your weight gain and can wreck your healthy routine.
We are all staying indoors. None is going out for work, or for morning/evening runs. Your body is less active which means it won't be able to digest the excess carbohydrates, fats and calories of these tricky foods. That's why we need some healthy and easy to digest dishes that we can eat during the quarantine without any worry.
Even when you pass through the lockdown situation and start working over the 9-5 office grind, here is a collection of some recipes in Indian cuisine that can be prepared at home with very little time, labour or ingredients needed. Imagine! You are tired of your work and you still have to think about the dinner in your kitchen. That's where these easy recipes come to rescue.
Top 5 Easy Recipes From OMKITCHEN
We know that you must have tried daal-chawal, sabzi-roti multiple times now. And due to social-media pressure, you really would be looking forward to preparing something other than just daal-sabzi. And since we are not operational to deliver our delicious recipes to you, we thought, why not teach you how to cook our most loved dishes in the comfort of your own home. So, let's begin with that. Here are our top 5 easy recipes from the treasure-trove of OMKITCHEN.
1. Vegetable Pulao
Pulao is a famous quick and easy recipe that is enjoyed all over the country. It's easy to digest, quick to prepare and tastes absolutely delightful. It is known as the best friend to all the people who are living alone and working.
How to make vegetable pulao?
In a pressure cooker, heat some oil. Toss in the simply chopped onion, garlic and ginger. Add your regular spices like jeera, dhania, hing and give it a nice stir. After the onions turn golden brown, add all the vegetables that are available in your kitchen and sprinkle salt to taste. Sauté them well. Add soaked rice and mix everything together. Add water as you would add to cook regular rice. Steam the cooker for 2-3 whistles and serve the healthy vegetable pulao with raita or green chutney.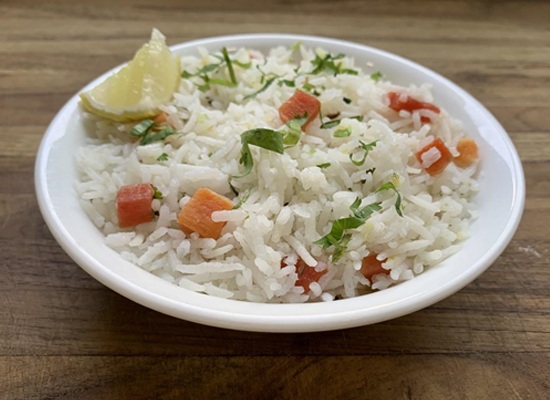 2. Lemon Rice
South-Indian cuisine is loved by all. Although most of its dishes take a lot of time to prepare, lemon rice can be made any time when you are willing to treat your taste-buds to something special.
How to make lemon rice?
Soak some urad and chana dal. Meanwhile, in a heated pan, add some oil, curry leaves and mustard seeds to it. Then add some chopped green chillies, ginger, and garlic to it. When they turn golden brown, add the soaked dal and peanuts to it. Sauté them well, then add turmeric, red chilli powder and salt to taste. Add boiled rice and drizzle half a lemon on the top.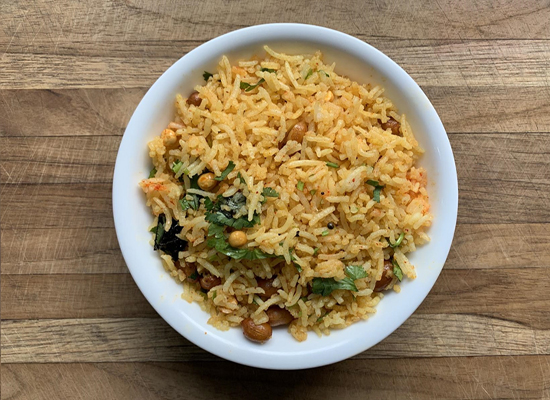 3. Paneer Bhurji
Cottage cheese or paneer is the most nutritious and delicious food. It's high in both calcium and protein. You can prepare them in no time at all and enjoy it with parantha or wheat roti.
How to make paneer Bhurji?
Grate or crumble some paneer and set it aside. In a pan put some oil, add chopped ginger, garlic and green chilies. Add chopped onions and basic spices from your spice box, and let it turn golden brown. Then, add diced tomatoes, salt to season and let it cook for some time. After 2-minutes, add the grated paneer and cover to cook for two more minutes. Serve hot with fresh rotis.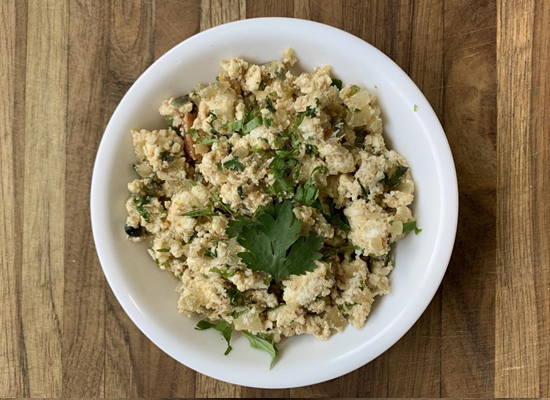 4. Kadhi
The perfectly spiced kadhi is made in a lot of Indian households for summer luncheons. It needs the least ingredients and can be enjoyed with rice, makki or bajra roti. Let's learn how to prepare it.
How to make kadhi?
Take some sour curd or even regular curd and whisk to make a smooth texture. Add some besan (gram flour), ajwain, red chilli powder, garam masala and salt to it. Blend everything well and add some water to make a lump-free smooth mixture. In an open pan, heat some mustard oil, add green chili, garlic, ginger, hing and a dried whole red chilli to it. Then add chopped onions and kadhi patta to increase the flavour. Add your curd mix to it and bring it to boil at simmer gas. Keep stirring the kadhi and remove after 3-4 minutes. Serve fresh.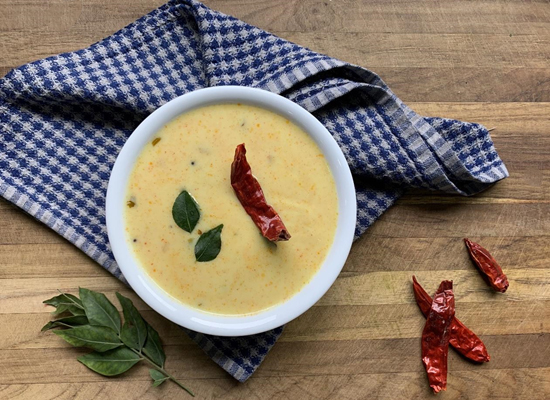 5. Vegetable khichdi
The soft mushy khichdi is a favourite for many. Complete comfort food, easy to digest and is ready in a jiffy. Adding vegetables to your regular khichdi can amp up the taste even more.
How to make vegetable khichdi?
Soak the split dal of your choice along with rice in a big bowl. In a pressure cooker, add some oil and then ginger and garlic to it. Add jeera and dhaniya to the tadka, then add some chopped onions. As the tadka turns golden, add some turmeric or haldi for colour and mix well. Add chopped vegetables of your choice, like capsicum, carrots, potato, peas etc. Sprinkle some salt to taste and mix well. Then, add the soaked dal and rice to it. Give it a good mix and add water. Cover the pressure cooker with the lid and steam it for up to two-two and a half whistles.
Tip - Before serving the hot vegetable-khichdi, drizzle some ghee into it. It will add a boost of flavour.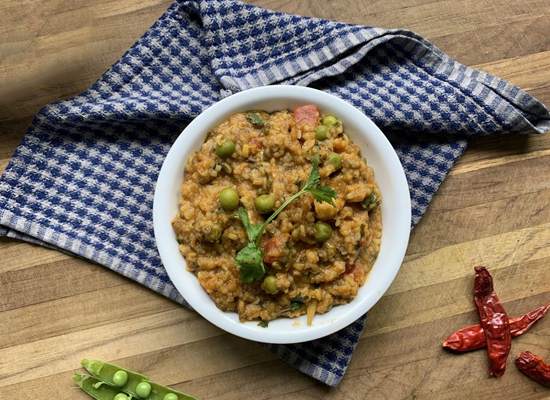 Conclusion
Cooking remains a tricky part of the day whether you live with your family or alone. A lot of times we just need the easiest, quickest recipes for survival such as these above. While we are staying inside for the sake of the public and our health, we can try these delicious Indian recipes at home to balance the pressure we find ourselves under. Make sure you eat healthy food and focus a lot on getting enough fibre and drinking water regularly.