People's health has come to the forefront ever since the pandemic. Everyone is making sure that they eat healthily to protect themselves from various viruses or illnesses. As the mindset of people took a healthy shift, so did the way of gifting.
When it comes to healthy corporate gifting, it is a great way to acknowledge the hard work and effort that your employees have put in throughout the year. It shows the recipients that you appreciate them, leaving them feeling valued, loved, and encouraged to be more productive, creative, and focused at work.
Although you don't need to wait for any specific occasion to appreciate those involved in the running of your business, Christmas and New Year are gradually approaching and is the ideal time to share a token of love through the healthy corporate gifts option available during this wonderful time.
We can't ignore the fact that the market is full of gifts that might look good but has no use and benefits for the dedicated staff members. This could be related to their emotional, mental, or physical health.
So, instead of giving useless gifts, why not gift something healthy, tasty, and thoughtful that they truly appreciate? Don't follow the traditional approach when thinking of gifts for an employee. Think differently and choose a gift for your valuable employees that they will appreciate.
We know that the research for finding creative and healthy gifts can be a lot of work, so, we are here to help you out!
Here are the 5 best corporate gift ideas for employees or prospective clients that not only look good but also support their health in different ways.
1. For Better Nutrition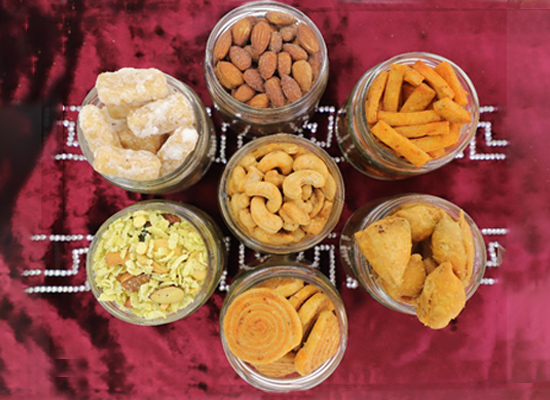 First things first, OMKICTHEN always promotes the fact that food is the best medicine, and everybody loves to eat something healthy yet tasty. When this happens to be organic, it's something that they will love and appreciate. The OMKITCHEN premium snacks basket is made up of high-quality dried fruits and dry snacks that are equally healthy, mouth-watering, and prepared with utmost hygiene and safety standards. They are full of nutrients and a wonderful alternative to chocolates or adulterated sweets full of sugar and chemicals. This gift is packaged in a box or glass jars which is presentable and gives a luxurious look of corporate gifting.
We have lined up below the varieties of dried fruits and dry snacks you can add to your wholesome gift hamper:
Roasted Almonds
Masala Kaju
Kishori Pistachio
Afghani Anjeer
Masala Chakli
Cocktail Samosa
Dry Fruit Chiwda
Shakkar Paare
And the best part? The hamper can be tailored to your dietary preferences and taste. Along with the irresistible snacks hamper, you can also add freshly pressed cold-pressed juice from OMJOOS which is free from sugar or preservatives, keeping the body hydrated and offering multiple health benefits associated with the respective juice variants.
HR Professional in an IT company, Priya Saxena, says she put together a box which she labelled as a "Happiness Hamper" for their staff members.
"Diwali is the time when people highly indulge in unhealthy eating like adulterated sugary sweets and canned juices. So, we decided to give a unique twist to it while not avoiding the traditional way of gifting.
2. For Mental Clarity/Selfcare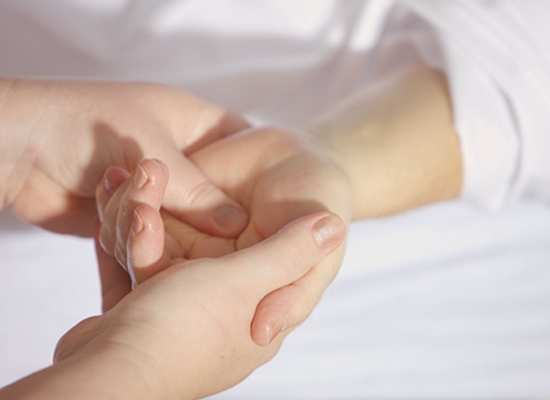 Self-care is the best care! In the daily rush of life, many of us often forget to take out some 'me time' to lower the burden of stress that we carry. Now, imagine how great the employees would feel while unboxing the gift of self-care or pampering.
Mental health has been the talk of the town lately. Everyone loves to work in an environment where their health is not compromised. Gifting something thoughtful like this goes a long way to help them feel stress-free, get a good night's sleep, and eventually be productive at work. And that's when a good spa massage steps in.
Because most of the employees have desk jobs, a good spa session helps them feel refreshed and rejuvenated within a few minutes. A gift of relaxation will set you apart from the rest of the organizations where the emphasis is majorly on physical health.
Ankita Matta, co-founder of a vegan and cruelty-free skincare brand is a big-time promoter of self-love and care. "Nothing is better than the gift of self-love. People stay loyal and stick to a workplace in the long run where mental health is taken care of equally to physical health. That's why we decided to give a Therapy Gift Voucher along with a box of our face sheet masks to make people feel and look better," says Ankita.
3. For Motivation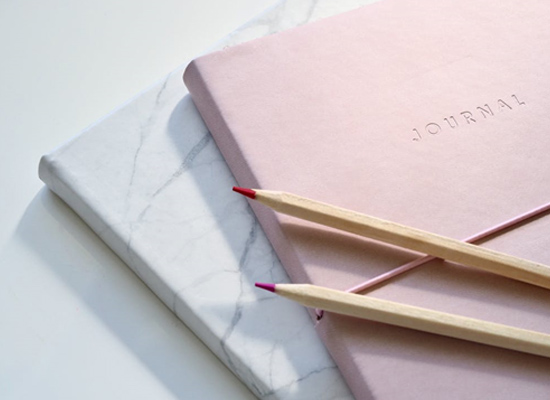 Journals make a great healthy corporate gifting option, specifically for interns as they embark on their professional journey. They can use this to record their ideas, thoughts, and learnings as they grow both personally and professionally.
It symbolizes a way to show appreciation for the employees who work hard. Employees who have their work recognized by the organization are more likely to stay in the long run. On the contrary, a lack of appreciation may make the employee more likely to quit. Happy employees are always fun to work with because they create a positive environment. It makes them feel good and when they feel good, we do our best work. Right?
Companies can choose books, and novels or invite a nutritionist onboard to provide suggestions on healthy eating habits or guide employees based on their diet concerns.
P.S.- Add a handwritten note along with the journal to give a personalized touch. Mention some of the recent work achievements to be more meaningful.
For IT Professional Pakhi Arora, "Our work culture has always been letting the team members know that their work is valued. This time Yashika Kapoor and I, HR at our workplace, decided to give company-branded sweatshirts along with a handwritten note. We also put the name of everyone on the sweatshirts to make it more personal. This is also a creative way of enhancing brand awareness and motivating the team to work harder so we guess it was a win-win situation and the best corporate gift."
4. For Bringing Change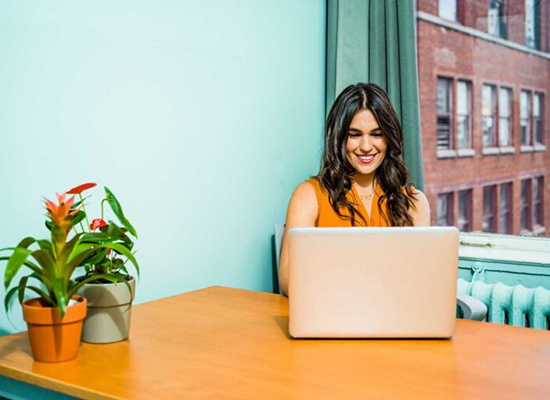 If you want to create a sense of calm while reducing the physical or psychological stress of the employees, indoor plants make a healthy corporate gifting option as well according to the National Library of Medicine. They also bring a change and new look to the usual decor at the workplace. It can be a great symbol of growth and change which employees can relate with.
Plants also naturally purify the air and bring happiness. Choose small Indoor plants which don't need much maintenance and sunlight like small succulent plants. They are inexpensive and come in colourful pots which look amazing on the tabletop.
According to Kashish Kaul, MD of a renowned ad agency, "Deadlines and workload compiled with personal stuff are enough to increase stress, and what's better if you gift something which helps to de-stress the staff members? Not only do they feel valued and cared but also appreciate the efforts of your business. It's the little things that matter after all"
"We revamped the sitting area of everyone to give a new look and more space to add natural plants. We also made sure the chairs are comfortable with high backs and ample cushioning. It helps to create a less stressful and more productive workspace.", he added.
5. For Active Lifestyle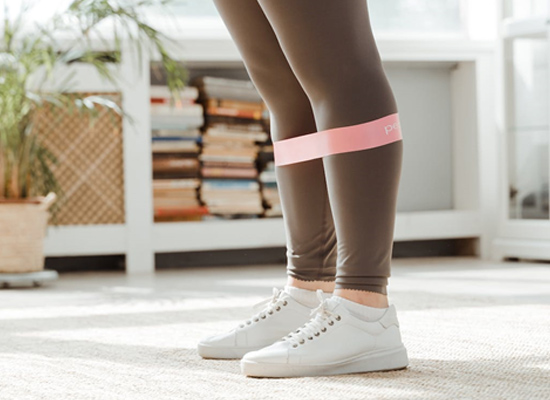 Every organization wants a fit workforce who are less likely to take sick leave and work at their healthiest. If your team members are fitness enthusiasts, it is the cherry on the cake! Do you know why?
You can use this opportunity to encourage healthy habits into their lifestyle. Some of the many ideas include arranging a Health or Medical check-up for the entire workforce. This is a great approach to invoke self-care for their health. Gifting fitness equipment like a yoga mat, resistance band, hand weights, gym membership, and smart water bottle, can be other healthy corporate gifts. Such gifts can also encourage the lazy ones to start a fitness routine and adopt a healthy lifestyle. Small steps can have a big impact on their health. Promoting fitness at your workplace is a great strategy to help maintain the wellness of employees.
Shruti Khanna, the editor of a leading fashion magazine says that fitness has become paramount ever since the pandemic. So, we organized a Zumba session with a professional trainer from a renowned gym chain in the morning hours for everyone. Given the times we are in it seems a good option which everyone back at our office appreciated too.
Final Thoughts
The idea behind the list of healthy corporate gifting ideas that we have shared above is to bring a change in corporate gifting habits. Gifts promoting health always make the recipients feel special while keeping their overall well-being in check. Sharing such memorable and premium corporate gifts like these will also ensure their loyalty towards you.
Thoughtful gifts have taken over materialistic gifts. Gone are the days when businesses gift anything without putting any thought behind it. The businesses have realized the importance of gifting things that can add care and compassion to the employees to strengthen personal connections thus keeping the overall workplace healthy, lively, and energetic. It's not just a gift but an image, vision, and values that your business carries.
Being a social kitchen with end-consumer health in mind we always focus on people's health. We are a leading provider of homestyle organic meals in Delhi/NCR serving individual subscribers and corporates in need of healthy, tasty, and organic food. Our corporate catering is already a big hit among many organizations that understands and encourage healthy eating in the workplace. We serve lip-smacking, healthy homely, organic meals which are made using fewer spices and oils but focus more on taste. Our team of professionals customise the menu as per your requirements. If you want to discuss your corporate gifting need, contact us at 8882210294 or visit our website.
Don't forget to reward your employees with healthy corporate gift ideas and see how it works wonders for your organization all year round.