It is quite understandable to drool over mouth-watering delicacies after every meal, especially for the sweet tooths out there. We know how hard it gets to skip a little dose of meetha when you crave it so bad. Well, it's no sin to be a big time sweet lover.
However, the problem is the choice of food you pick to satiate your sugar cravings. Majorly people prefer sweet food with regular refined white sugar which is linked with numerous severe health issues in the long run. Carbonated drinks, sodas, canned beverages, and biscuits are usually loaded with this carb which wreaks havoc on the entire health when consumed in excess.
For those of you who don't know, your regular table sugar is refined using the Sulphitation Process, which is a cheaper alternative as compared to other modern technologies available. Within this process, Sulphur Dioxide enters sugar and impact health in so many ways over time.
What Are The Side Effects Of Sulphur Dioxide?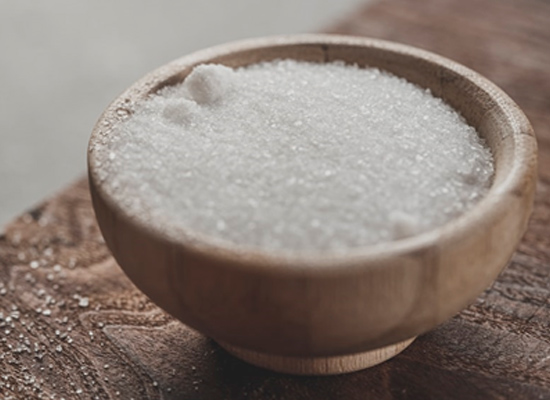 Typically used as a food preservative to extend the shelf life of several food items, there are severe health hazards of Sulphur in sugar.
Consumption of Sulphur infused food in excess can possess multiple health risks stated by several studies and health experts. Some of them are as follows:
Discomfort in the stomach or Diarrhea in some cases
Weaken the immune system thus making you prone to catching viruses or infections
Affect breathing and can cause a lot of discomfort for people suffering from Asthma
Chest tightness and suffocation
May cause Pneumonia
Allergic reactions like sore throat or wheezing
It may result in diabetes
Excess intake of Sulphur laced food or beverages can cause serious harm to your health as shared above that is why sugar has a bad reputation for being a highly processed ingredient. It has become a topic of controversy for god knows how many years!
On that note, you need to make a better choice and look for healthier alternatives like food or beverages which are made up of natural sources of sugar majorly Fruits, Nuts, Dry Fruits, Coconut Sugar, Maple Syrup, or Stevia and Sulphur-free sugar which is comparatively better to consume.
What is Sulphur-free Sugar?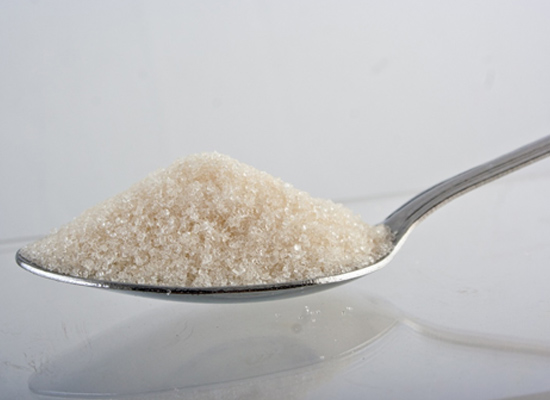 Unlike the refining process of Sulphur-rich sugar, Sulphur- Free Sugar is refined by a natural process which includes phosphoric acid and phosphoric salts instead of Sulphur as per one of the renowned news website Indian Express. It is safer not just for the health but also for the environment because it enhances soil fertility.
There are many responsible brands available in the market which are selling Sulphur-free sugar without any harmful chemicals. However, it doesn't mean they are completely free from ill effects. That's when Organic Sulphur-Free Sugar steps in!
Organic Sulphur-Free Sugar: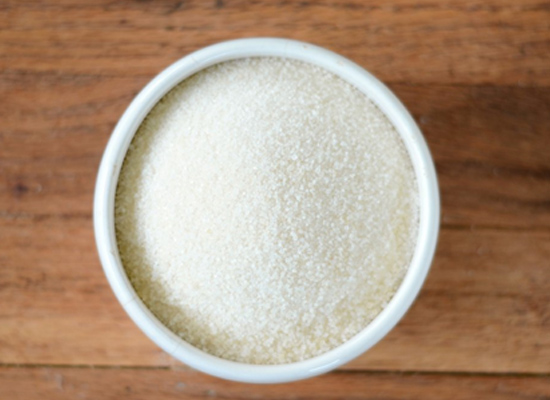 Organic Sulphur-Free Sugar is a high-quality sugar because it retains the same taste with a fair amount of nutritional value over white refined sugar.
Made from organic sugarcane which is grown adhering to the practices that enhances soil and water quality, Organic Sulphur-Free Sugar is way healthier to consume. Further, it is naturally processed so you can use this type of sugar to prepare sweet delicacies at home to curb your sweet tooth without putting your health at risk. In fact, it is an excellent choice for those who are conscious of calorie-intake or diabetic.
The best part is- It has the same sweetness so you can easily use it interchangeably without even harming your health! Isn't it the best news ever?
How OMKITCHEN Can Help You To Satiate Sugar Cravings In a Healthier & Tastier Way?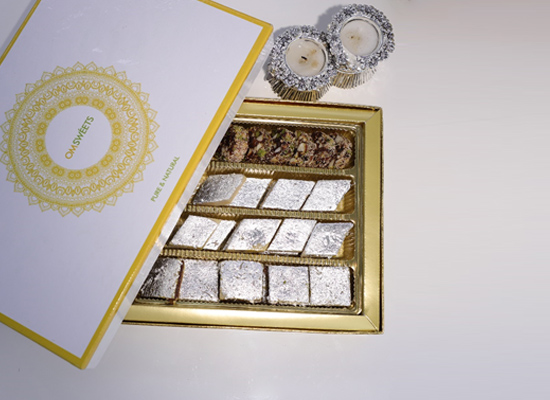 Being a socially responsible kitchen with the continuous urge to encourage others to healthy living, OMKITCHEN Team knew it was crucial to provide the sweet lovers what they are looking for!
We all agree that 'Mithai' is the most popular choice when it comes to eating something sweet. To bring the magic of traditional Mithai in a healthier yet tastier way so that everyone be it kids or adults can enjoy, OMKITCHEN introduced a wide range of Pure Mithai blended with supreme organic ingredients either using Organic Sulphur-Free Sugar or No Sugar.
Besides using Organic Sugar (Sulphur-free), here are some other important things that set us apart in the market full of adulterated sweets prepared in unhygienic conditions:
We serve 100% pure, organic, and chemical-free sweets made up of carefully sourced organic ingredients
A2 cow milk from OMDAIRY is being used to extract Mawa and Ghee for preparing a range of delicious sweets
To ensure good quality, taste, and freshness, we never keep stock of Mithais. They are freshly prepared as we receive the order
We do sustainable packaging so we're benefiting not just your health but the environment as a whole
The kitchen team is well-equipped with headgear and gloves to ensure maximum safety and hygiene standards
Now that you know how we make our irresistible organic sweets, we would also like to discuss how you can quickly check whether sugar has Sulphur or not by following the guidelines given below:
You can add 3tsp of sugar into a glass of water and heat the solution until the sugar completely dissolves. Check the solution with a magnifying glass, if it turns yellow it directly indicates that the sugar has presence of Sulphur
Final Thoughts
For every dessert maniac, we understand how difficult it is to stay away from sweet treats, and with the information we have shared above, actually you don't need to be! It's all about the options you choose to satiate your sweet tooth.
Always opt for Organic Sulphur-free sugar and naturally sweet alternatives to add sweet flavour into decadent sweet dishes. Strictly avoid buying loose sugar because they are always infused with Sulphur and also kept in unfavourable circumstances which makes it highly unhygienic and unsafe to consume. Keep a check on how much sugar you're consuming and limit the intake because excess of everything is bad regardless of the health quotient. Make healthier choice because cutting off sugar entirely is again not a healthy choice.