Image Source:pixabay
Isn't it basic human behavior to get bored with the same routine every day? Whether it's the same work shift or the same food, our habits can become boring and mundane. For today's discussion, know that any kind of regular and repetitive food menu can lead to food boredom.
Boring Diets
If you spent your childhood eating the same cereal or bread and butter combination every day, or even those "mini-parathas" that you ate every morning before leaving for school, you can relate to the phenomenon of "repetitive food" that leaves you craving a wider and more varied menu.
Should We Eat the Same Thing Every Day?
There are definitely people like famous models, bodybuilders, and health-conscious celebrities who may not mind getting bored with the same food every day, but then again they have a specially assigned person whose sole purpose is to keep track of their food habits. Many of us, on the other hand, would prefer to refrain from this variety-less lifestyle. After all, aren't we always Googling for things that can lead to new menus and dishes?
The Pros
Is it beneficial to eat the same food every day? Experts quote that developing such a habit will allow you to keep a check on your calorie consumption and, of course, meal planning is said to be good for weight management.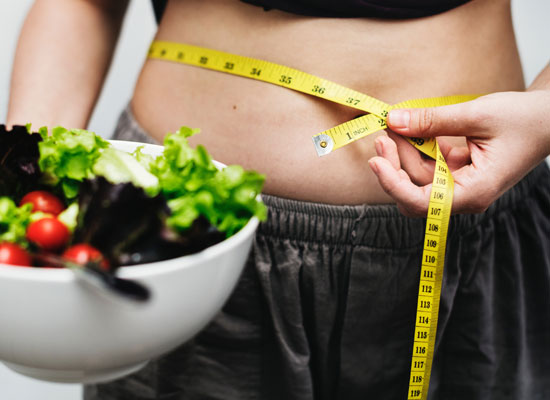 The Cons
Apart from what's above, there are few factors that make eating the same thing every day unappealing. First of all, the food will get monotonous and boring, which will eventually make it hard for you to follow your diet. Additionally, you will also be missing a lot of other nutrients from different food items that aren't in your diet. There's a reason pediatricians always suggest more than just one food for babies, after all.
Rainbow food like fruits and vegetables of different colors are always good for health, as they are loaded with important health benefits.
The Dilemma
Our taste buds are exercised to enjoy a variety of tastes and, fortunately, we live in a country where there is no lack of options. From South to North and East to West, taste exploration can result in a long-term practice. The barrier here is the urge to eat a healthy and balanced meal. As we all know, it can be a struggle to meet the daily requirements of a nourishing meal.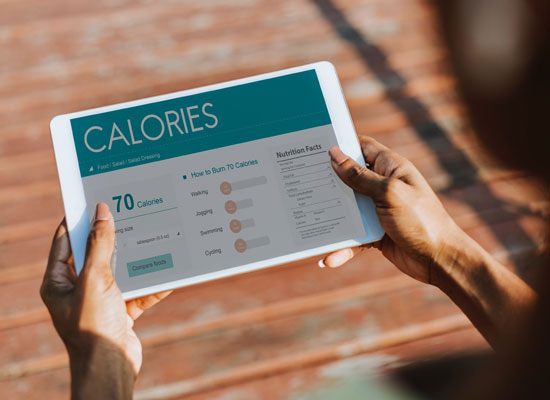 Is Healthy the New Tasty?
So, what's the perfect solution? Should we accept the fact that compromising flavor over a balanced diet is the only option, or can we ignore the preciousness of nutrients and enjoy our favorite junk food every day? Neither. No matter how hard it might seem to eat healthy varied food, there are some tips and tricks that can help you get it right.
Get Creative
Just because we are focusing on healthy food does not mean that we have to eat boring and tasteless food. In Indian food culture, there is an abundance of diversity that leads to healthy and tasty meals. The trick is to opt for different food options that are rich nutrients and prepare them in fun and creative ways.
Eat Homemade
A good and healthy meal doesn't have to be fancy and complicated. Just focus on simple homemade food that is free from harmful preservatives and additives. Don't underestimate the potential of the Indian kitchen where you can come up with a new and healthy idea each and every time either. This will allow you to reach your target of healthy and tasty food in one go.
Get Rid of Obstacles in Your Diet
A leading health journal recently claimed that "millennials lack the will and skill of cooking." This has contributed to fewer homestyle cooking and more unhealthy and harmful meals that you may not know what they contain. Lack of cooking skills leads to the types of food that don't fit into what a balanced diet should entail.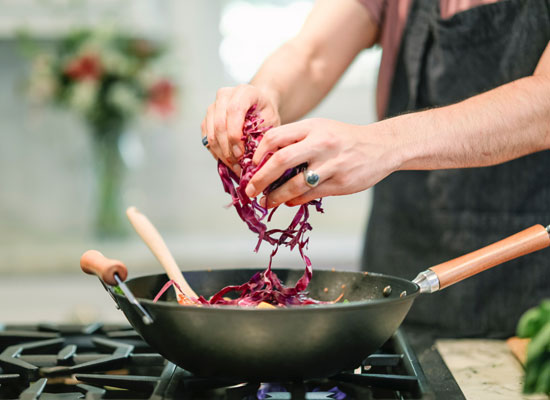 The Bottom Line
The key to a varied and balanced diet is to eat a mixture of foods that complement each other and can be prepared in creative ways. Include different types of salads in your lunch and try putting your hands on a new fruit each day. Opt for a similar variant of snacks instead of keeping them exactly the same every time. Frequent repetition of things can be healthy, but it is important to think about and focus on a well-balanced, nutritious diet that won't leave you bored.
With a variety of more than 200 recipes on our menu, OMKITCHEN provides insurance from food boredom. You can pick any kind of meal as per your requirements and we will make sure that you don't get any repeated meals for days and days. In the end, you'll enjoy meals full of taste that are free from any chemicals and pesticides.