Winters are here in its full swing. The temperature has started to drop daily. People can be seen sitting near bonfires or heaters to warm themselves. Waking up to a dense and foggy morning has become a regular thing. People are becoming lethargic, traffic has started to move slowly, and getting out of the comfort of a warm and cozy bed on a cold chilly morning seems a real struggle.
These are the common traits of the winter season that many of us are already experiencing. It's that time of the year where body experiences changes including in food preferences. Most of us crave something hot and flavourful that gives warmth to our body. Well, indulging in the popular winter delicacies to add a bit of warmth and flavour to our winter diet is totally acceptable.
Therefore, we have listed our most loved and delicious winter favourites that you should try to satisfy your cravings and also get immense nutritional benefits. Here we go!
1. Sarso Ka Saag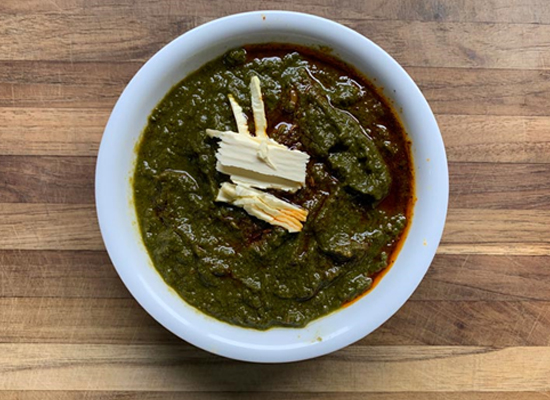 This nutritional powerhouse is the most famous winter delicacy of all time. It is made up of mustard green leaves mixed with spinach, methi,and bathua to balance out the bitterness of mustard greens. It is further enhanced with spices, garlic, and ginger to build up the flavor. This Punjabi dish is perfect to keep our body warm in winters and give the following health benefits as well.
It is a good source of dietary fibre that helps in improving digestion and maintain blood-pressure level
It helps to reduce LDL or bad cholesterol from the body
It acts as a great detoxifying agent that naturally removes harmful toxins from the body
The presence of vitamin C helps in strengthening the immune system that helps to effectively fight off diseases or germs
It is a great source of iron, calcium, and potassium as well
Mustard greens are loaded with vitamin A which is great to promote stronger vision
As we embrace the chilly winter, get ready to give yourself a dose of sarso ka saag. Order from OMKITCHEN to get fresh and lip-smacking sarso ka saag topped with home-made whiter butter, makki-ki-roti, and jaggery on the side right at your doorstep in Delhi/NCR
2. Soups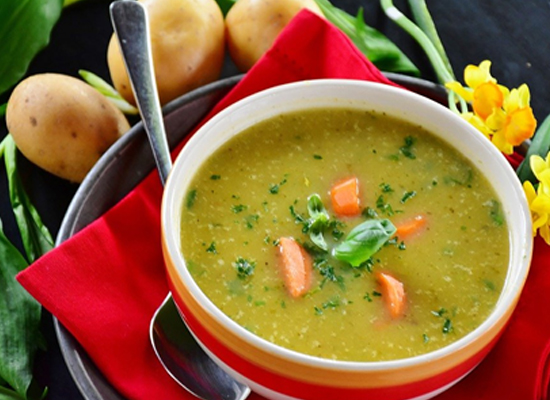 Soups are one of the tastiest, comforting, and healthy treats to beat the chilly winters. A hot bowl of soup is enough to keep the body warm and offer numerous health benefits to keep you protected and healthy throughout the cold days of the season. Packed with veggies, soups are easy-to-made and an ideal way to increase the amount of veggies in our diet that we don't eat otherwise.
We have got a list of some benefits that you can get from tasty winter soups:
It is a great way to eat seasonal veggies in a tastier and healthier way
It consists of the important nutrients that are essential for the growth of the body
It is a great way to sneak out healthy veggies into your kid's diet
It keeps you feel fuller for a longer time hence curb hunger and helps in weight management
It increases your fluid intake hence keeps your body hydrated
Ingredients rich in vitamin C like green leafy veggies, potatoes, garlic, ginger etc. can be a great source of boosting immunity
Make sure to add this budget-friendly, easy-to-made, and healthy soup in your diet to avoid illness and maintain your overall well-being. The best part is – you can alter it as per your taste buds. Do share your favourite recipe with us!
3. Gajar Ka Halwa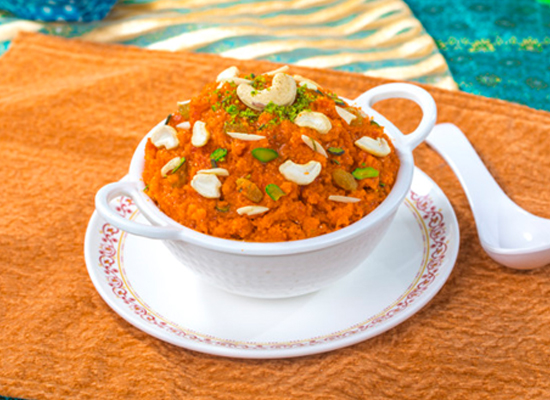 When we talk about winter delicacies, the first thing that pops up in our mind is undoubtedly "Gajar Ka Halwa". It is the most loved seasonal treats across India. Most of the households prepare this sweet treat that is enjoyed by people of all age groups. However, those who are into fitness can be seen avoiding this hottest winter dessert. Keeping that in mind, we have dig out some healthy reasons that will make you fall in love with this winter dessert besides its amazing taste. Let's find out here
It is made up of carrot, which is an essential winter veggie that has plenty of nutritional benefits to offer like goof skin, hair, heart-healthy etc.
The usage of milk in the halwa preparation makes it a good source of protein, calcium, potassium, and magnesium
The presence of Ghee is said to be an important source of boosting memory, immunity, and slow down ageing
The garnish is done with various dry fruits that also serve multiple health benefits like giving you warmth in winters, aid in weight loss, great for skin etc.
Being said that, sugar can be a devil if you are using it in excess. For this reason, use healthy sugar substitutes like dates or raisins, or choose a reliable brand that is serving fresh and sugar-free gajar ka halwa. Ensure reading the ingredients before purchasing.
4. Veg Khichdi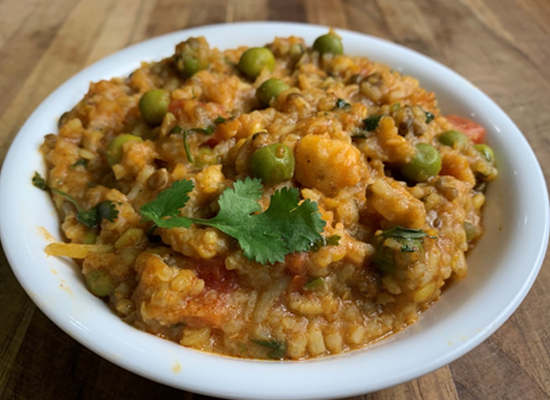 A hot bowl of khichdi is another perfect winter meal that can soothe your soul easily. Prepared with the perfect combination of dals, rice, and plenty of veggies, khichdi is a nutritious food to eat during the winters. To level up the game, we suggest you to add Bajra, which is a popular staple food and packed with many nutrients and health benefits.
Here are a few of them:
It increases body temperature thus makes you hot during cold days
It helps in regulating blood sugar level
It helps to combat cold which is common during the winters
The presence of fiber helps to keep you fuller thus aid in weight loss as well
It lowers cholesterol level and also reduces the risk of heart diseases
To reap maximum benefits, you can also have bajra roti, uttapam, or dalia with this amazing flour and stay energized all day long. Trust us, it may actually become your favourite.
5. Chikki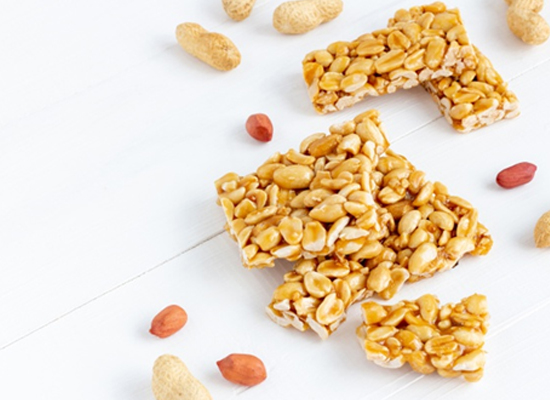 We are ending our beloved series of healthy winter delicacies with something that is widely available in the markets during the cold days and is definitely a healthy substitute against hot chocolate or other sweet desserts on chilly days. Well, we are talking about the popular snack nutritional bar called "Chikki"
Made up with crunchy nuts and jaggery, winter is the best time to indulge in these delicious bars that are rich in energy and contain many health benefits as well. Let's find out some
It improves digestion
It gives a natural glow to the skin
It helps in boosting immunity
It makes you less lethargic
However, we can't avoid the fact that they are high in calories. Therefore, consume them in moderation. Excess of anything is bad and it can lead to various health issues like weight gain which is pretty common. Always keep your potion size in control.
Takeaway
It is simply impossible to imagine winters in India without indulging in these healthy winter delicacies that we have shared above. Apart from keeping us warm, they all have plenty of health benefits to offer for keeping ourselves fit throughout. Eat well, sleep well, stay safe, and active to support your immune system.
So, which of these shared delicacies you want to indulge in first?