People have a love-hate relationship with leftovers. Some people love leftovers while some can't really stand them. Whatever you do, but it doesn't have to be a wasteful burden, especially when it comes to everyone's favourite and extremely easy to make- Rice.
Rice is high in carbohydrates, low in saturated fat, sodium, sugar and most importantly its gluten-free. It is one of the most popular side dishes across the nation. In many households, atleast one of the meals need to comprise of rice. Like many of you, I am also a hard-core rice lover. There are many times when I cook a lot of rice and can't consume it at once, so I store it for the next day safely and turn them into a new delicious and healthy variety
So if you have cooked extra and wondering what to do with them, worry no more! Here are a few ideas that you can start with right away keeping in mind time and minimal ingredients requirements. Ofcourse there are many other healthy recipes to use up leftover rice, but here are a few of my favourites:
Is it Safe to eat Leftover Rice?
This question might pop up in the mind of many of you out there. So, let me clear your confusion. It's completely okay to use leftover rice the next day however, it should be stored and cooled properly after cooking. Also, it's better if you experiment with the recipes below with home-cooked rice to avoid any illness and get maximum health benefits. You can also choose an authentic tiffin service like ours serving the safest and healthiest organic meals in the town. Either way, it's safe!
Now let's get started!
1. Fried Rice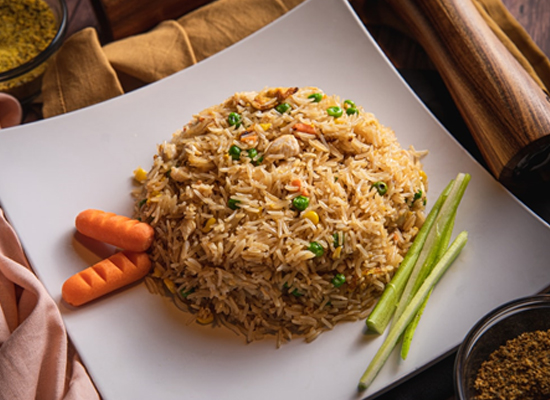 This is hands down my go-to recipe for leftover rice. It is super easy to make and is loved among people of all age groups. It is a great way to sneak different veggies into your diet and reap the many benefits. Take seasonal fresh veggies, add spices, and stir fry them till they become mushy. Further, add this to your leftover rice & mix gently. See how simple it is? It is also a good change if you are bored of the plain taste of rice. If your kid is fussy, this way you can easily trick them into eating healthy too. It tastes oh-so-good with curd and pickle.
2. Masala Rice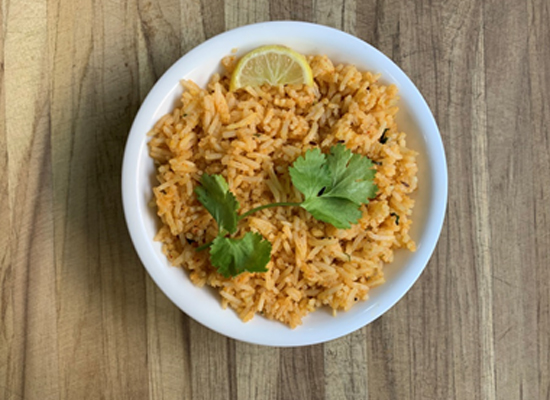 This is yet another delicious way to use leftover rice. This fragrant and tasty rice recipe is prepared immediately and requires minimal effort. It is an ideal dish to keep away sudden hunger pangs. All you need is to squeeze a lemon and add turmeric, chilli, garam masala powder into the rice. For extra flavour, use ginger garlic paste. This makes an easy and tasty lunch box option for kids too. I also sprinkle coconut or Papad over the top to amp up the whole flavour. Serve it hot with sambhar and fresh Boondi raita for a complete meal.
3. Carrot Rice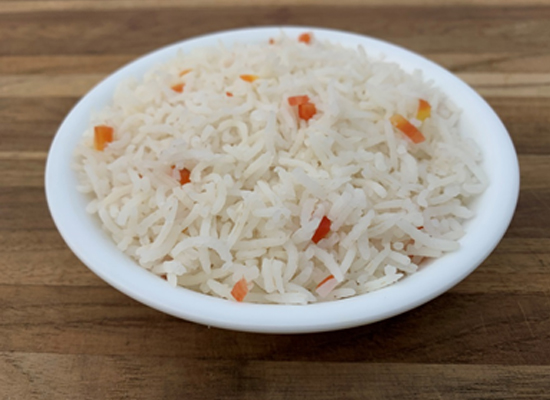 Steamed white rice mixed with finely chopped carrots makes a quick and tasty recipe that is definitely a treat for taste buds. It is quick, tasty, and an ideal option to include carrots in your diet while enjoying a healthy dose of carbs with a hint of vitamin- A and minerals. Garnish it with chopped coriander leaves and pair it with salad and a bowl of dal for a wholesome meal that's bound to leave you licking your fingers. So, what's not to love?
4. Nutrella Rice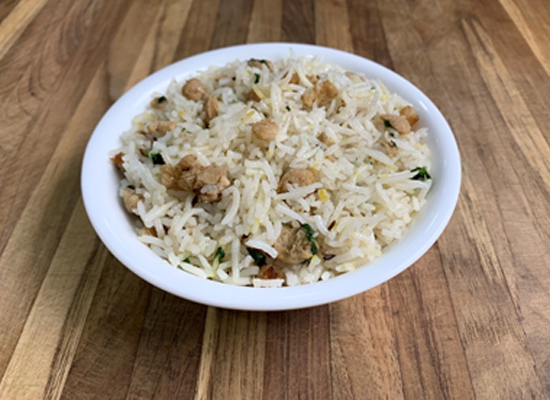 If you are craving something extremely healthy and flavourful then you should definitely try this scrumptious rice recipe. Nutrella aka soya chunks are protein-rich, contain essential minerals, and are incredibly nutritious that will help you to get your required protein intake and nutrition without putting in any extra effort. You can also add various combinations of veggies like mushrooms, corns, or bell-peppers into your soya rice or drizzle a few lemon drops to enhance the experience of the whole fulfilling meal. The best part is that easy to make recipe is prepared in very little time
5. Sweet Corn Pulao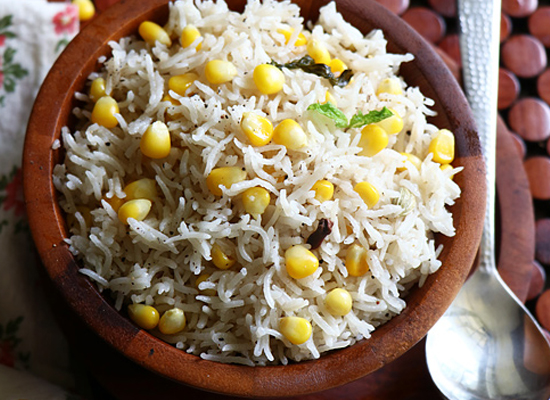 Sweet corn is loved in every form. As the name suggests, it is made up of juicy and tangy-sweet corn along with other veggies which you can add if you wish to make it more attractive and nutritious. This recipe gives spicy flavours along with a sweet taste due to corns. Make leftover rice on purpose and use this recipe to give a unique flavour to the simple pulao. My personal favourite combination is eating sweet corn rice with vegetable salad and raita.
Final Thoughts
Sometimes the recipe might call to use another type of rice, but you should always trade in whole grain brown rice which is healthier and won't let you or your loved ones gain weight. Just don't toss leftovers away because food wastage is a serious issue and we all have to do something on an individual level to make food last longer thus reduce wastage, and most importantly to make it available for everyone.
Would love to know which recipe you like the most!!