Watermelon is the official fruit of the sunny season. This hydrating, refreshing, and scrumptious fruit is a summer-time favourite, and for good reasons. Whether you eat it in salads, make refreshing juice out of it, or use it to give a naturally sweet taste to the decadent desserts, this juicy and a little crunchy red-hued fruit is great for all.
Watermelon is also one of the best parts of summers because it gives relief from the scorching heat by helping us to maintain the cool asides from a handful of health properties it is loaded up with.
Before digging into the article, I would like to introduce you to the many advantages of accumulating this seasonal fruit as a part of your summer diet.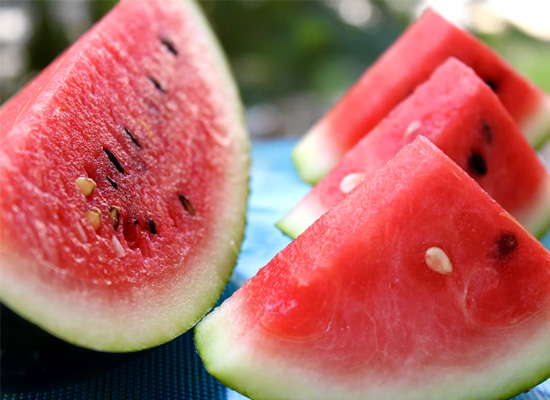 It is super-hydrating, definitely the best option next to water to maintain the electrolyte balance of the body
Being high in vitamin C, it helps to give a boost to the immune system and also improves the texture of the skin and provides nourishment to the hair
Low in calories, it is extremely good for weight management
It helps to strengthen bones
It makes you feel strong thus great for the elderlies
It lowers the level of LDL cholesterol aka "bad" cholesterol
You might already know how to use watermelon in fruit salads, unique drinks, or popsicles, but it turns out that this versatile fruit tastes delicious in savoury dishes too. There are so many creative ways to eat it, let's get into the recipes to explore!
Watermelon Pickle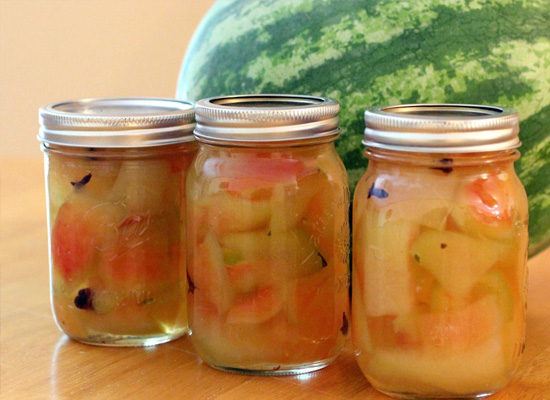 Who doesn't love Pickles? Sweet, salty, and tangy pickles are one of the best side dishes that have the power to elevate the experience of the whole meal. And when it is made up of Watermelon, we bet it is something that you have never experienced before. Watermelon pickles give a perfect zesty flavour that tastes so unique and tasty off course. For breakfast, lunch, or dinner, it easily gets adapted with any meal of the day. This is hands down the most creative way of making use of this summer delight. Definitely not your typical pickle!
Watermelon Sandwich Wrap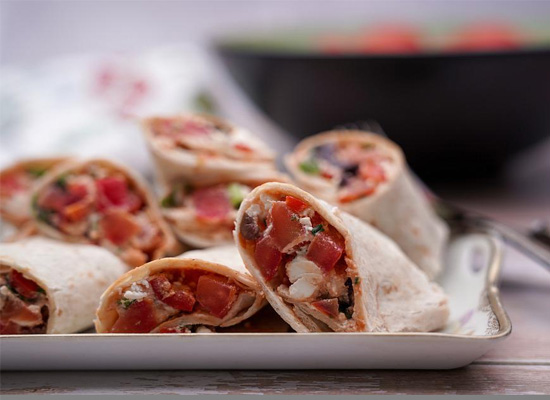 A sweet dish wrapped with juicy surprise, this is "Watermelon Sandwich Wrap" for you all! In this immensely healthy wrap, grill the watermelon to make them more intense and smoky. Play with different fresh seasonal veggies and mix the ingredients with lime juice and homemade chutneys to give an extra flavour to it. Place your toppings in the centre of chapati and you're good to go. This is a great recipe for the picky eaters of the house who doesn't enjoy eating veggies. Create your own combination of toppings or use ours, this sandwich is going to be a start for your house parties in this hot season!
Watermelon Quinoa Salad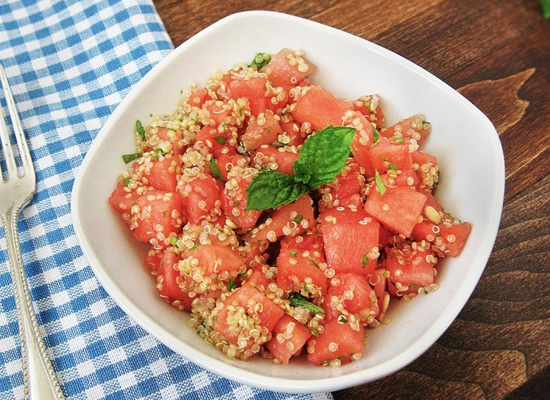 You are going to love everything in this salad. The addition of quinoa in the traditional watermelon salad not just gives a different taste but also adds up extra protein to it. Add cucumber, diced watermelon, tofu, spinach, and other healthy ingredients that you enjoy. This fresh, light, and filling summery salad makes a main or side dish to cool down and curb the sudden hunger. Pack it in your lunch or have it after your workout, this salad is bursting with flavours and a new way to enjoy melon. Don't let the summer pass off without trying this delicious recipe.
Watermelon Soup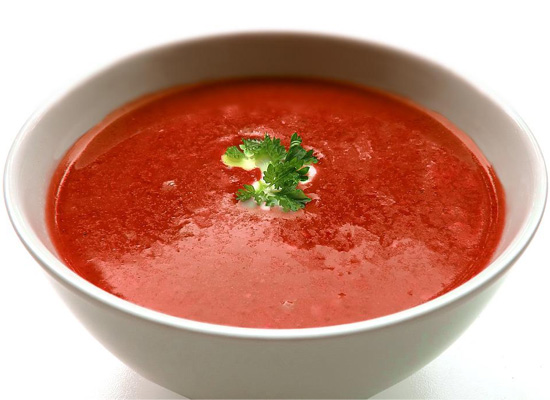 Chilled watermelon soup with mint leaves. Is there anything more summery than this? When you're in no mood to spend hours in the kitchen, turn out to this cool recipe that only requires watermelon, mint, lemon juice, and honey. You can also make spicy watermelon soup if you want to try something spicy and tasty. Simple, tasty, and quick! Sounds perfect, Right?
Watermelon & Corn Salsa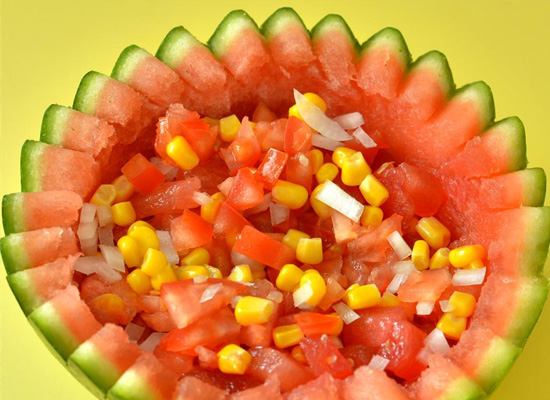 If you're looking forward to trying something sweet and tangy, this is the one for you. The perfect balance of sweet and savoury, this refreshing summer salsa is surprisingly delightful. And the best part is, it requires no cooking at all. Add onion, bell peppers, cucumber, sweet corn, and stir together in fresh lime juice. Add a pinch of salt to taste and voila! Your super-quick and tasty summer watermelon bowl is ready within minutes!
Watermelon Rind Halwa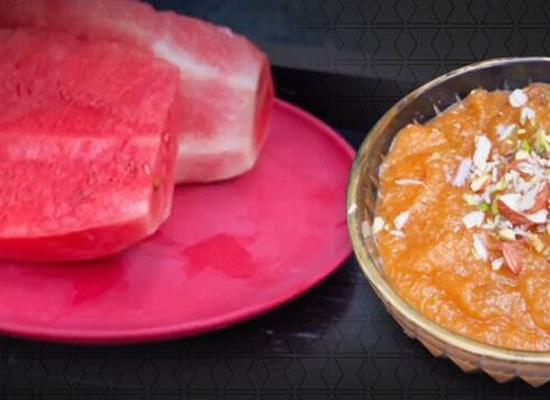 Had to End our list of savoury watermelon recipes on a sweet note! This is the dessert that you need to satisfy your sweet tooth in a healthier way with minimal ingredients that you can easily find in the kitchen. Made up with the rind of watermelon, this mouth-watering halwa is an ideal summertime dessert to give delight to your taste buds. Just don't use jaggery instead sugar to add sweetness to it. So, what are you waiting for? Go get experimental with this soft and delicious watermelon halwa.
Final Thoughts
Watermelon is a must for the hot days. So, whenever you get bored of the same usual ways to include this king of summer season, turn to these unexpectedly tasty ways of eating watermelon that we have featured above to make your summer diet a lot more interesting than before. Don't forget to eat seasonal food and take healthy homely diet like OMKITCHEN organic meals to keep yourself sane from any summer-related issues and have the best time all summer long! Happy Summers!