Birthdays are one of the most special days of the year whether it's yours or any of your loved ones. You are not alone if you eagerly wait for the birthdays, I feel the same and there's nothing wrong with that. This is one of the days when we get a lot of attention which secretly everybody loves. Since we all are occupied with our day-to-day work responsibilities, a birthday party is a great idea to catch up with our friends and relatives and spend quality time. And yes, who doesn't like receiving birthday gifts? There are so many reasons which make Birthdays truly the most special day of the year. Isn't it?
While there are so many good things that excite us as our birthday approaches, the one thing that stresses us over is the arrangement and especially the "Food". People may forget the arrangements but food is something that they tend to remember for a long time it is because food is the main element of any party. Good food can make your event and bad food can break your event.
Considering this, it is ideal to hire a social event catering partner. And, if you are still unsure, give below are top 6 reasons that are enough to change your mind and you end up having the most memorable birthday party ever.
Without further ado, let's get straight into the blog.
1. Serve Delicious & Authentic Food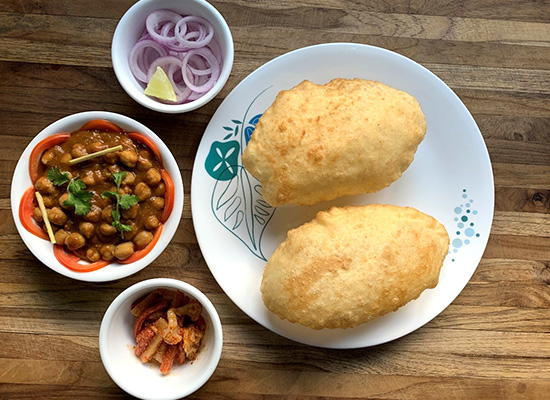 One of the most important things in every party is food. Nobody likes to spend hours in the kitchen on their special day and if it's someone else's, there are already so many things lined up so taking out time for cooking can be very hectic and drains your energy of course. So hiring a professional catering service is the right choice.
Hiring a catering service will be helpful as they have expertise have a deep understanding and expertise in preparing diverse cuisines, allowing them to create dishes that your guests will keep asking for more. Such a catering service called OMKITCHEN is the right caterer to serve you as it provides chemical-free organic food made with supreme organic ingredients and plenty of variety to choose from. Choosing a healthy catering service will surely leave a great impression on your guests because they will feel how much you value them. It's not usually what everybody does.
2. High-Quality Ingredients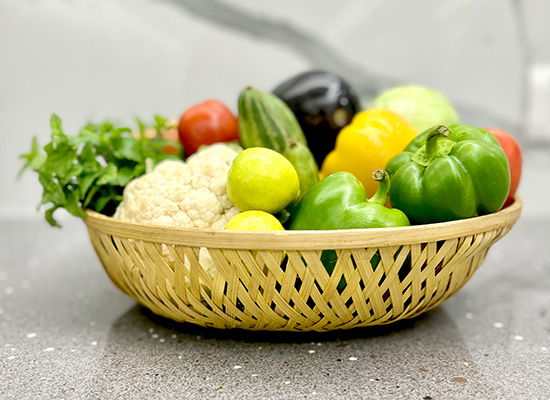 Authentic and reliable Caterers prioritize using fresh and high-quality ingredients in their dishes. They have access to premium ingredients and can source them efficiently, some of them use their farm produce to ensure the best quality. Such amazing catering will surely be a memorable experience for you and your guests.
3. Enjoy The Party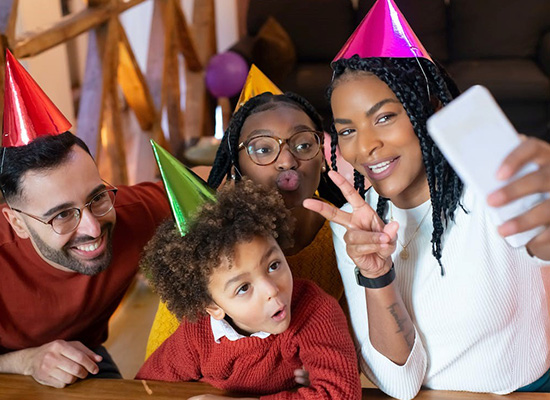 It is not necessary that you're the host so you can't enjoy the party. But if you are doing every arrangement from deciding the venue, cooking, serving, and attending then you might end up tired and exhausted when it's time to party. Moreover, you will be super occupied that you will not have fun as it is supposed to be.
But Hey, that is why party catering service is for! When you opt a reputed catering firm, they will handle the biggest task of any event – "Food" so you have enough time to chill and have a blast on this once in a year amazing occasion.
4. Time Saving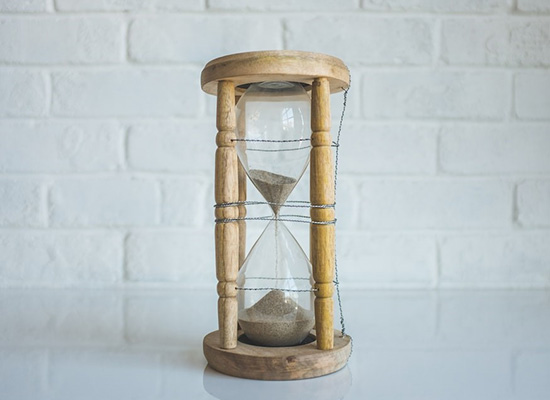 From deciding the outfit, picking the cake, check the décor at the venue, and attending to the guests, the list of Birthday party arrangements goes on, taking out time for looking at every minute detail is surely a big task. By hiring a social event catering service, you delegate the responsibility of food preparation, setup, and serving to the professionals, allowing you to focus on other crucial party elements and enjoy a stress-free celebration.
5. Professional Presentation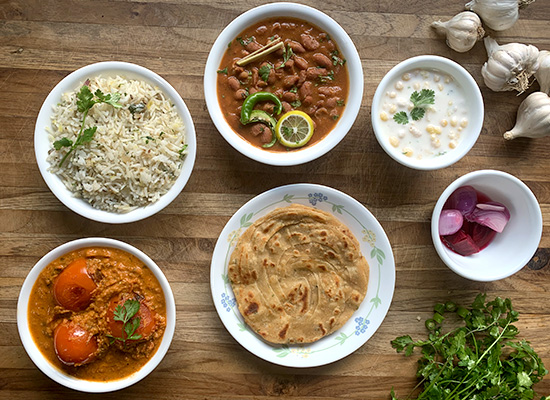 Presentation plays a significant role in enhancing the visual appeal of the food and overall ambiance of your birthday party. When the food is organized and served in a creative manner it looks so appealing bet your guests will be asking for more.
For this reason, hiring a caterer will be the right choice as they understand the importance of aesthetic presentation and will create stunning food displays, stylish buffet setups, and elegant table as per your requirements.
6. Exceptional Service & Execution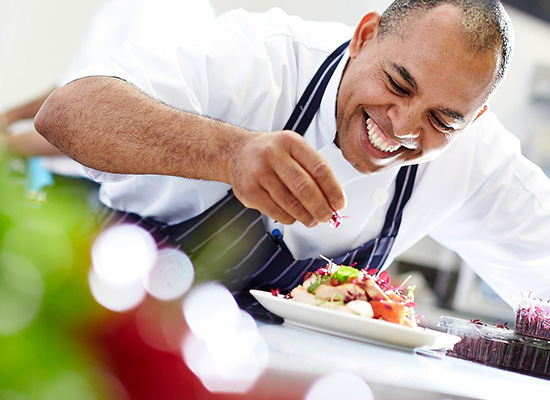 Catering services provide professional staff who are trained to deliver exceptional service. From setting up the food stations to serving guests and cleaning up afterward, their team will ensure that everything runs smoothly. Professional caterers take pride in providing friendly service while adhering to all the safety and hygiene standards, leaving you and your guests feeling well taken care of throughout the event.
Final Thoughts
Organising Birthday parties already takes so much time and energy! And, we don't want you to stress over whether it's your day or your loved ones. Good news because at OMKITCHEN, we provide hassle-free social event catering services which can be tailored as per your needs! We ensure to make the party memorable with the best food made with supreme organic ingredients and service across Delhi/NCR.
All you need to do is sit back, relax, and enjoy the moment with some good home-style food!
Call us at 8882210294 or drop your query at info@moreogo.com for any query! To know more: Visit https://www.omorganickitchen.com/corporate-catering-service/