For a lot of us, winter is the time for cosy clothes, hot beverages and healthy, tasty foods. It is the season of piping hot halwa and kadak chai. Along with that, you can also enjoy a variety of vegetables, fruits and other farm fresh produce that are reaped and sold during this chilly season.
Talking of the farms and fresh produce available today, we will be talking about the top vegetables that you should not miss this winter. And, we cannot emphasise enough about the benefits of eating seasonally. In fact, let's discuss a little bit about seasonal eating and why you should be looking to incorporate it into your diet.
Advantages of Having a Seasonal Menu
Eating seasonal food, or having a seasonal menu is quite a thing that you can add into your culinary experiments at home. Especially in the winter season, when the market is flourishing with a variety of root vegetables, leafy greens and colourful options. When the choice is so varied, who could blame anybody for choosing delicious home-made winter recipes?
While discussing the seasonal vegetables and recipes, we would also like to share why we promote seasonal eating and seasonal menus so much.
First of all, they are fresh out of the farm and can be consumed without any fear of long-time storage.
Seasonal foods are high on flavours; they are fully enriched with their natural flavours till the brim.
Seasonal foods are highest in their nutrient values during their seasons.
And, last but not least, all the vegetables that are available during a specific season make you crave for those seasonal recipes which are not available at any other time.
So, all these things would make you think about the benefit of seasonal food, and how you can make the best of all these vegetables widely available during this Indian winter season. So, here we are, with the 10 not to miss, naturally delicious winter vegetables along with their most loved recipes in which to use them.
Top 10 Seasonal Vegetables for Indian Winter
1. Green Peas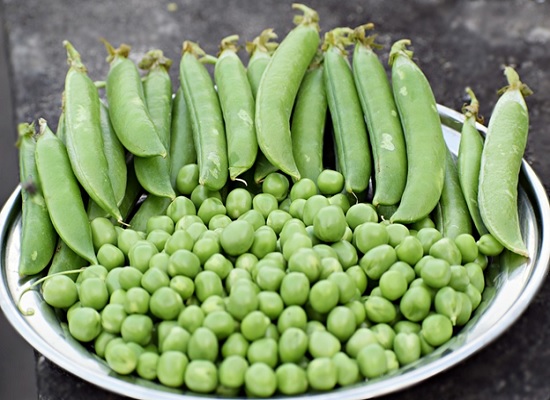 Green Peas not only enhance the taste of your food but also add a wide range of nutrients to your diet during the cold season. The best part is- peas are versatile and can make a good pair with a variety of seasonal food. If you're looking for ways to add protein to your diet, look no further because healthy & delicious Green peas is the answer. These freshest and tastiest peas improve Heart Health, Digestion, Eyesight, Skin health, and what not!
The most popular pick of Green peas-infused recipe is undoubtedly Matar Mushroom. Mushroom is yet another powerful source of protein and tastes lip-smacking when blended with the sweet aroma of peas. This combination is a big hit that everyone back at your home will love. Serve it hot and fresh with plain rice or chapatti for the best experience.
2. Sweet Potatoes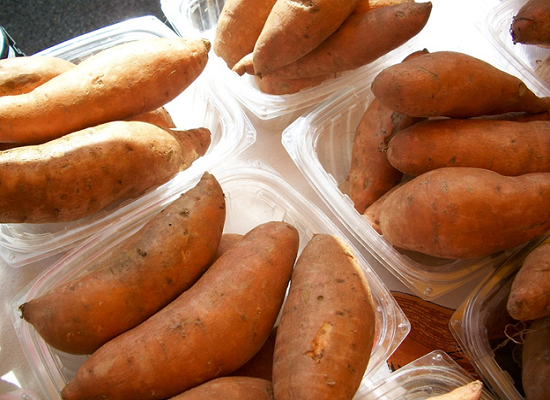 Sweet potatoes aka Shakarkandi are extremely beneficial during this cold season to keep the winter blues away because of their high nutritional value. In fact, it is the best alternative to potatoes without adding extra inches to your waistline, unlike potatoes. It is a go-to-winter food that you can have for healthy snacking and thus keep hunger pangs away.
Nevertheless, it is versatile, delicious, and an excellent source of fibre, minerals, and important vitamins such as A and C. You can eat it as Chaat or Soup but we recommend you to make Halwa out of it. All you need is jiggery, homemade Ghee, and fresh milk to prepare this sweet delight. Add various dry fruits to give a crunchy taste to it. Kids will love it.
3. Bathua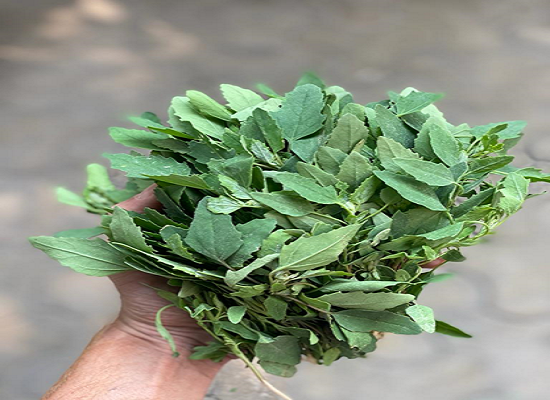 Needless to say, Bathua is a winter specialty in the Northern parts of India because of its lovely taste it is loaded plethora of health benefits. Enriched with powerful vitamins like A, B, and C, Bathua is great to treat constipation issues and aid in weight loss. On the other hand, it improves eye vision and promotes healthy growth of air as well. It has everything you need to stay healthy.
Adding it with curd is a great way to extract the maximum benefits out of this nutritious combo and enhance the experience of your everyday meals. After all who wouldn't love a bowl of warm soup in these chilly days? It is both healthy and delicious at the same time. This winter, get rid of packaged soups that are packed with harmful chemicals and preservatives instead use this magical ingredient which can be easily found in every kitchen household.
4. Methi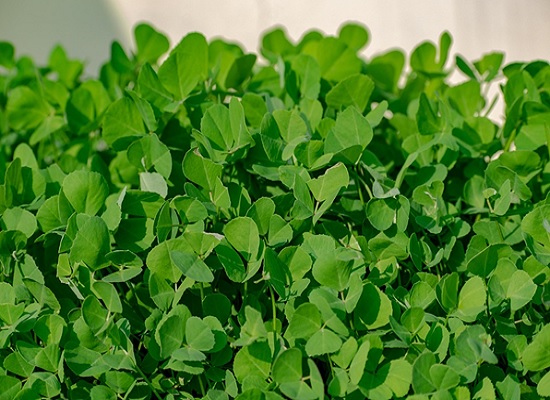 Methi aka fenugreek is something that you all should be eating. It is a popular green known for its versatile usage in Indian cuisine. Having a strong flavour with a mildly bitter taste and lightly sweet aroma, there are loads of recipes that can make out of fresh methi leaves.
Tasty, healthy, and wonderful, Aloo Methi is one such popular combo and must-have during the winters. It is super easy to make and tastes awesome when combined with hot piping Paratha, Dal & Rice. Made up of stir-fried potatoes, freshly chopped methi leaves and a host of spices, Aloo Methi is a super healthy and flavourful dish that can be eaten anytime of the day. Try it with Sambhar or Rasam rice. We're pretty much sure that it will leave you asking for more
There are so many variations you can make out of this powerful ingredient in your winter diet, you can also have Methi Parantha, Methi Dal, Methi Pulao, Methi Thepla, Methi Laddoo. Keep experimenting with whatever suits your taste buds.
5. Sarson Ka Saag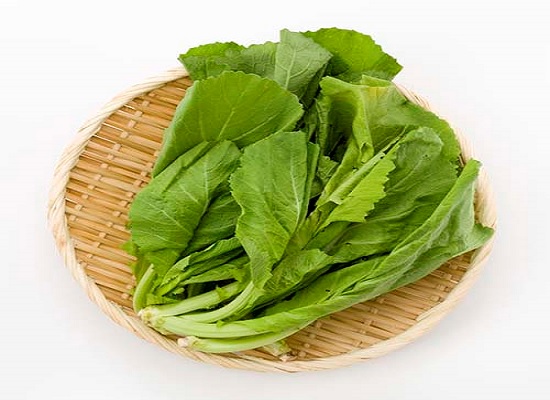 The list of winter veggies is incomplete without this evergreen nutrient-enrich winter staple – "Sarson Ka Saag". It is a must-have winter green that will not only keep you warm & cozy during the cold days but also provide you with many health benefits to stay fit all winter long. Loaded with several vitamins and minerals, Saag is an ultimate dish to strengthen immunity. No wonder it is season's favourite for a reason.
Infused with the blend of mustard leaves and spinach with garlic, ginger and chilies paste, Saag is not made up of complicated ingredients yet it tastes so good especially when combined with hot piping Makki Ki Roti, Gur, and topped with a dollop of homemade butter to relish the best experience.
6. Cauliflower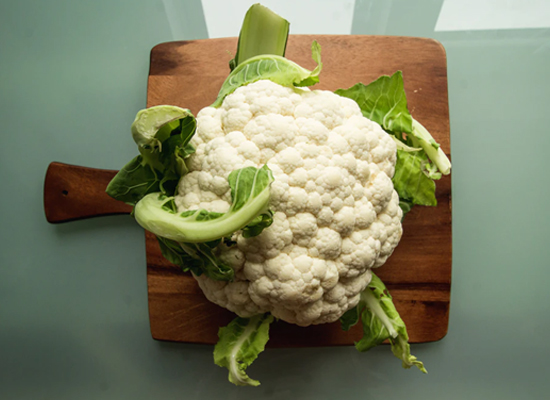 You might have seen it all year long, but winter is the season when cauliflower or Gobhi comes fresh out of the farm. An all-time favourite food of all the Indian households. From kids to the elderly, everybody loves the crunch that comes with the vegetable. You can experiment with it according to your taste and local cuisines. Aaloo Gobi Matar is one of our favourite Gobhi recipes that you can try at home. It is simple, easy, and tastes so good with rotis/phulkas.
7. Carrot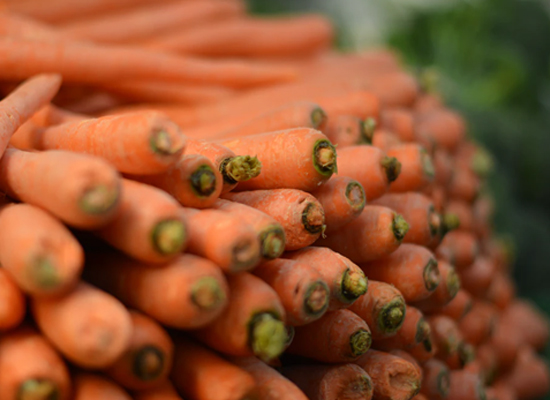 We all can agree with the fact that carrots are the food charmers of the winter cuisine. From the mundane vegetable of Gajar-aloo-matar, to the king of winter desserts; Gajar ka Halwa, it does not fail to impress in any way. The deep red colour of this nutritious vegetable will make you fall for it every time.
Shredded carrots cooked at low flame for a long time, along with milk, khoya, natural sweet alternatives like Dates to add sweetness and complete avoid harmful refined sugar. Loved by all and served with some dry-fruits topping, Gajar Ka Halwa is a winter ritual in North India. Just
8. Spinach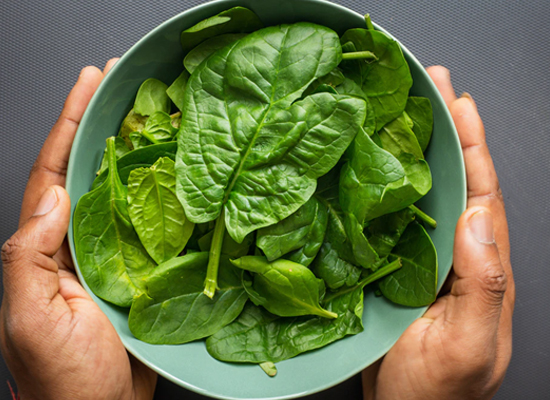 The energy and nutrition that a green leafy spinach offers can hardly be matched by anyone. You can mend it your way to make the dish that you like and will also be enjoyed by your children. Here is our favourite recipe with a bunch of green leafy spinach.
Spinach ground into a fine paste, swirled into the spicy tadka and topped with paneer cubes is the perfect and healthy dinner recipe. Enjoy Palak-Paneer with rice or paratha.
9. Radish/ Mooli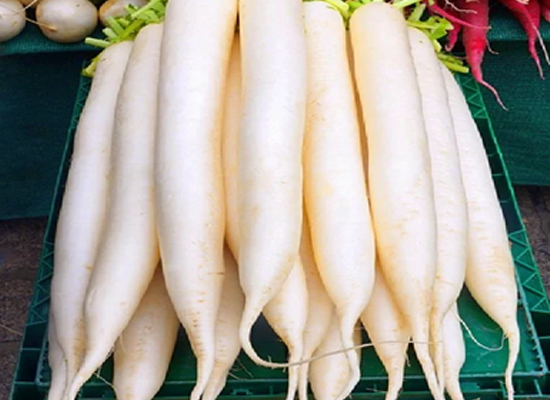 To enjoy the pungent taste of muli with your meals, you have to wait till winter arrives. So, when it finally is here and radish is now available in the market, then go and shop for a generous bunch of them. Enjoy it raw as salad or pickle on the side of your lunch. But do not miss Mooli Ke paranthe which tastes so yum and loved by everyone. It is a heavy meal and can be enjoyed any time while sulking up the winter sun's rays.
10. Turnip/ Shalgam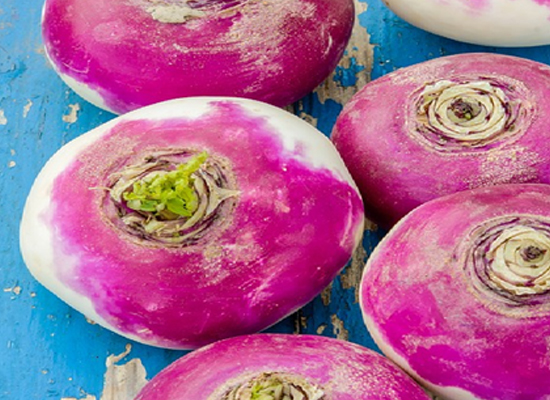 Talk about Mooli and skip Shalgam? Neither possible nor fair. Pungent in taste and smell, the turnip is the root vegetable that only is available during the winter season. A basic sabzi of it with a nice tadka would never fail to impress those who believe in seasonal nutrition. That's why here is the recipe of good old Shalgam ki sabzi.
Chunks of Shalgam smoked in desi tadka with herbs and spices to be eaten with roti or rice. That's easy to make and very flavourful.
Final Thoughts:
So, this way, we came to end with our top 10 winter vegetables along with their recipes. But, if you have any ideas or recipes that are locally made around in your culture, you can always try that. Warm, homely meals like these will make your winter experience even better.