"Well begun is half done". So why not to start your morning in the best possible way? Imagine not drinking water for 7 to eight hours and then getting into your routine with all the work and responsibilities of the day. By the time you wake-up in the morning, your body is dehydrated, your appetite shows hunger pangs, and that is the time when you need to feed yourself with the most nutritious and filling food/drinks.
A good routine is a perfect and effective one that sets your mood to a productive one. So always try to have some food or drink as the first thing in the morning that you can call as your routine. But, what can you have first thing in the morning which is healthy and will turbocharge your morning? Let's discuss it so that you could pick your suitable food and drink easily.
Why Does the Morning Routine Matter?
We always stress the importance of a good and healthy morning routine. Our busy lives mean we are bound to wake-up in the morning and then directly rush to reach our work-place. We might be working from home for now, but even then we have to wake up and start acting on our office tasks. You would not be able to stay productive for the rest of the day if you wake up tired, dehydrated and hungry. So, that is why, it is necessary to plan a morning routine with good habits, nutrition that rejuvenates your body to set a perfect pace for the whole day.
Also, what you eat or drink on an empty stomach has a great impact on your overall health. It can be a perfect opportunity for you to burn that extra fat easily, to flush all the toxins out from your body and give you the energy to start a work-out routine.
Top 12 Foods and Drinks to Charge Your Health in the Morning
Our list of some amazingly healthy foods and drinks that you can have as the first thing in the morning and you can pick your favorites out of them that will help you take care of your morning self.
Best Drink to Have As the First Thing in Morning
1. Water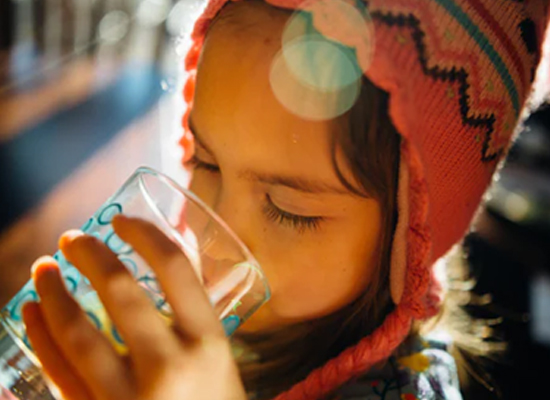 Do not be surprised if we mention water first. You might not accept it, but the importance of water is completely underrated. It is a rejuvenative and refreshing drink you can have in the morning, especially if you take it luke-warm. Start with just a glass and then you can easily go to 2-3 glasses of it in the morning.
2. Lemon Water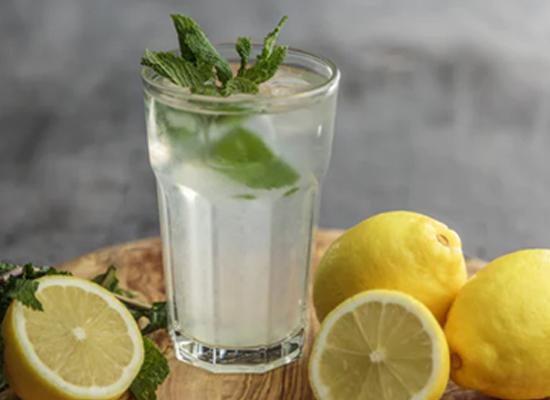 Drink your luke-warm water with a twist. Add a teaspoon of lemon to your luke-warm water and drink it as soon as you wake up. It will help you detox your body, quickly start your metabolism and is an amazing drink for your skin. Throw in a few drops of honey to make it a quick energy drink.
3. Apple Cider Vinegar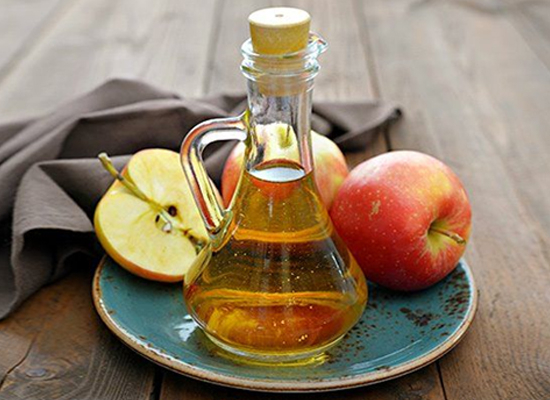 The apple cider vinegar is made by fermenting the apple sugar that turns it into acetic acid. It happens to be one of the favourite drinks of all the health and weight-conscious people because of many benefits it has to offer. It aids weight loss, detoxes your system, keeps skin healthy, and promotes a normal blood-sugar level.
4. Bullet-Proof Coffee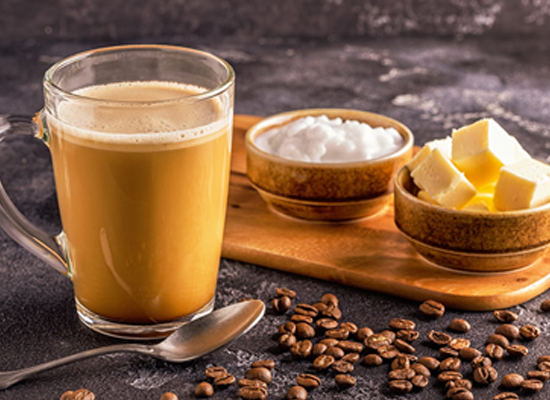 This specific version of coffee is the new trend in the diet world that is recommended by many nutritionists. Black coffee with a tea-spoon of butter, ghee or coconut oil. But, when it comes to coffee on an empty stomach, it would not be the same for all. Many people feel bloating, gastric and other smaller digestive issues from coffee as the first thing in the morning. So, take a self-analysis before making it a habit.
5. Honey-Ginger-Lemon Tea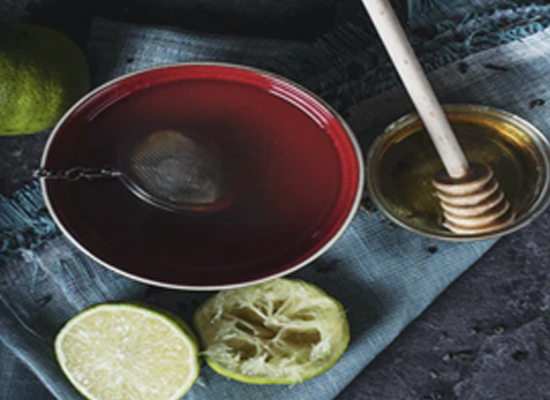 Morning is the calmest and the most relaxed time of the whole day. Many people like to spend it as their form of alone-time with a cup of morning chai in their hand. However, your chai is not the best thing to be taken on an empty stomach. Instead, you can take it with your breakfast or in the evening. If you still want to have some kind of tea in the morning, you can have a nicely brewed, ginger-lemon tea with a dollop of honey in it. The best kind of energizing and refreshing drink in the morning.
6. Chia Seed Detox Drink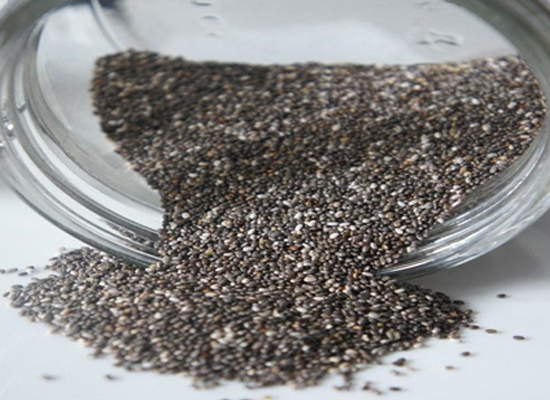 The benefits of chia seeds are not a new fact. Those little things are high in nutrition as an abundant source of fibre, vitamin, minerals and high in protein content. They are high in omega-3 fatty acids and can aid in weight loss. Having them as the first thing in the morning can be more than just beneficial to you. Add some lemon to it for a perfect detox drink.
Best Foods to Have As the First Thing in the Morning
1. Oat-Meal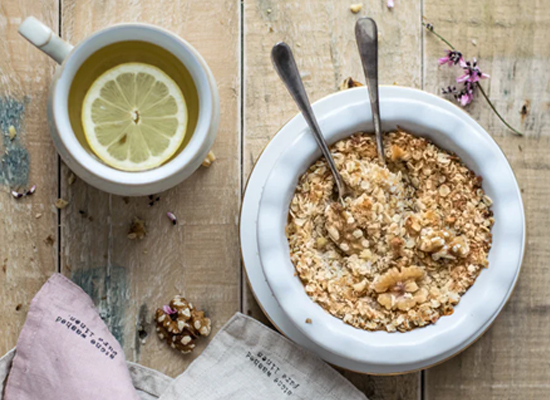 Oats as breakfast is not a native Indian dish but it has taken over with the time to be one of the best breakfast options. It is high in fibre and proteins that will keep you full for longer. Try them with your favourite fruits like mango or apple to top it off.
2. Multigrain/ Whole Wheat Bread With Nut Butter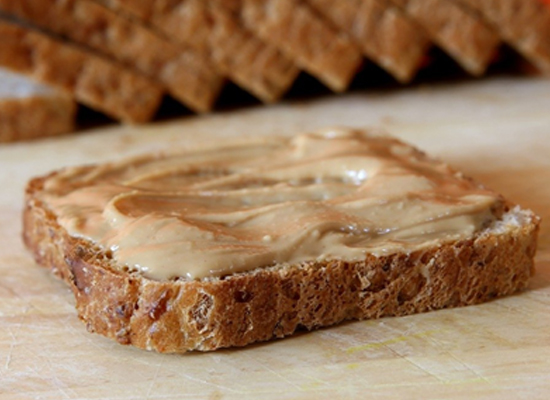 Fibre and protein is the nutrient that is always suggested to be eaten in the morning. Hence, a healthy high fibre no maida bread with any nut butter of your choice. Almond butter, peanut butter and try to get the unsweetened versions of them.
3. Wheat Dalia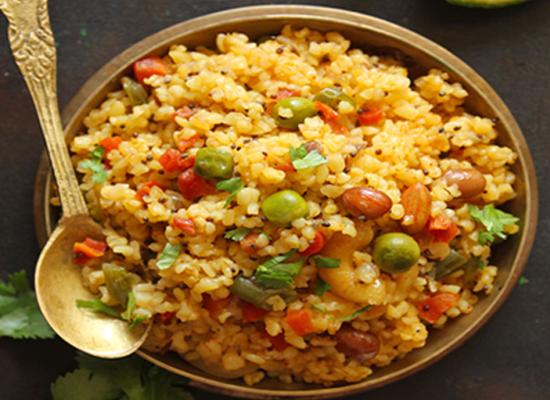 A lot of you might feel nostalgic thinking about the Dalia or wheat-porridge. It was the easiest and the tastiest breakfast. With lots of milk and aromatic particles of Dalia. It is, of course, a fibrous food thus makes up for a filling breakfast.
4. Yoghurt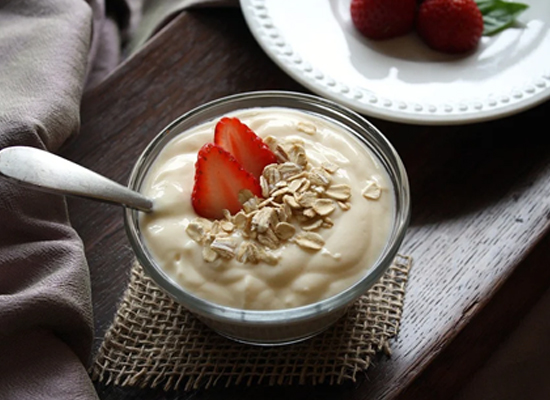 Greek yoghurt is just the more probiotic and fermented version of our desi Dahi. It is nutritious, delicious and a fulfilling breakfast option. You can add your favourite berries and fruits in it. Also, you can eat it with natural muesli and nuts.
5. Cottage Cheese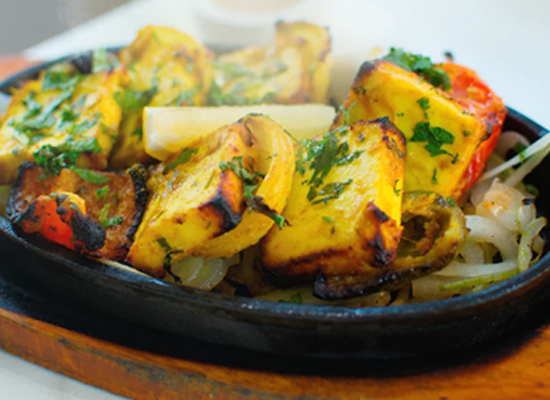 Paneer is highly rich in protein and calcium. It is the vegetarian option at the place of eggs in the morning. It keeps your full for a longer time and tastes delicious. We love various paneer recipes, like paneer sandwiches, paneer bhurji or simply some roasted paneer cubes as a side of your meal will make a great thing to have as the first thing in the morning.
6. Fruits and Nuts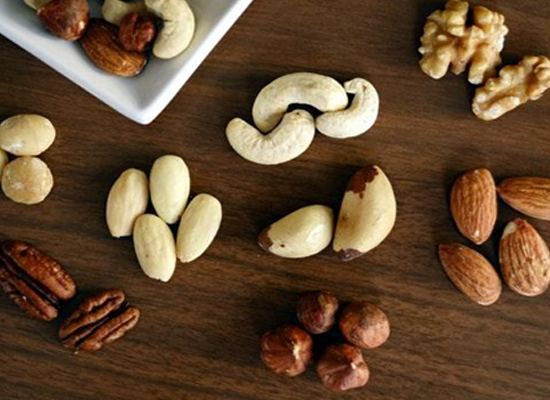 Fruits are best when eaten on an empty stomach. This way your body absorbs the most vitamins and minerals from them. You can have a banana, apples, mango, watermelon, berries etc. as the first thing in the morning. Also, you can add a handful of nuts like almonds, walnuts, raisins, cashews etc. to make your morning food rich in omega-3 fatty acids, proteins, zinc, anti-oxidants.
Conclusion
If the first thing that you eat or drink in the morning is healthy, then you are one step forward towards a healthy diet. Many people either just skip their breakfast to eat something quick and low-nutritious like malt-based cereal with milk. Morning hydration is again a fact that is known to very few people. It takes some time for you to switch things and add an amount of water or any other drink in the morning, but you eventually will get to it. Fresh, warm home-made meals are the best. Natural foods and non-packaged nutrition is the best thing you can have as the first thing in the morning.