Image Source:pixabay
Food is something that is very important for all of us. If you're someone who focuses on chemical-free living, you know how true this is. Many of us take our food and eating habits quite seriously and try to put as much nutrition as possible into our bodies. Whether living alone or with a family, it's our main focus to get the right food that's safe for our bodies and will provide us with all we need. In other words, food safety has become a major concern for us to consider.
How Safe Is Our Food?
"You are what you eat." We've all heard this popular phrase, but what if I tell you that what you eat every day is completely laced with harmful chemicals and pesticides? In today's day and age, where a good chunk of people are working 8-9 hours a day under immense pressure and deadlines, it becomes a challenge to think too closely about what we're consuming, especially when we can just grab it and eat it. As it happens to be, many of the most popular food items we commonly eat every day are filled with numerous pesticides and insecticides.
Are There Toxins in Our Kitchens?
If we take a look at the numerous reports WHO releases, we'll see that roughly half of the foods we consume daily contain traces of insecticides, herbicides, fungicides, and other toxic chemicals used by farmers to control pests. Additionally, it has become a common (and illegal) practice for some farmers to inject vegetables with oxytocin, also called 'love hormone,' to help fruits and vegetables grow faster. It has become quite hard to save our family and children from the dangerous toxins that make their way into our food.
Moving back to the main topic for today, are you buying green leafy vegetables with the thought that they are pumping up your metabolism? If so, you may be wrong. Let's take a look at a list provided by the Environmental Working Group (EWG) that includes the dirty fruits and vegetables we may be eating:
● Strawberries
● Tomatoes
● Apples
● Potatoes
● Peaches
● Kale
● Cherries
● Spinach
● Grapes
● Celery
Before you freak out with the knowledge that you may be eating more bad things than you originally intended, take a look at another list they put out that includes cleaner foods:
● Kiwi
● Papaya
● Avocados
● Sweet corn
● Onions
● Asparagus
● Cabbage
● Cauliflower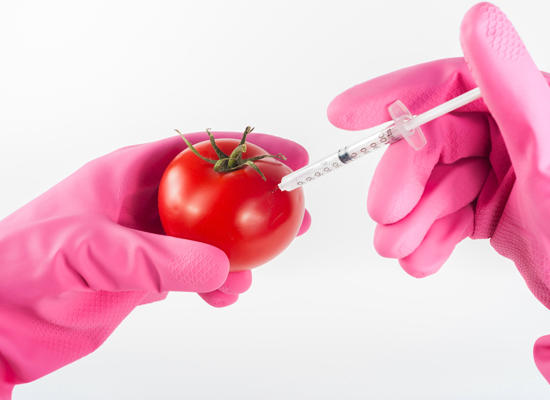 Not being able to cook every day, many people also prefer subscribing to local tiffin or meal services that do not offer the type of food we need to consume on a daily basis. Even worse is the fact that a lot of produce is heavily injected with chemicals and pesticides used for better and fast ripening. If you abide by a healthy eating lifestyle, this knowledge is sure to get your heart pumping fast.
Where Do We Stand?
The pesticides and chemicals used to grow our food are highly restricted and are supposed to be used in limited amounts as per official government guidelines. Unfortunately, this doesn't change the fact that our country stands first on the list of worst food violators in the world. For instance, consider that more than one-third of the food adultery cases are related to "illegal and excessive pesticides." In recent news, vegetables are grown on the Yamuna floodplains have even been found to contain high doses of lead, which could trigger cancer and other deadly diseases. Coriander and spinach were found to be one of the highly dangerous foods. Knowing this, we can easily see the alarmingly increasing level of dangerous food products in India.
Time to Change
Considering the many food safety issues found in India, you may be wondering how to protect yourself and your family from the poisons we are unknowingly eating. Fortunately, there's something you can do: eat organic food. Though the concept is not new, it's becoming more and more popular as people realize that they need to pay more attention to what they eat. Thankfully, there are many certified organic farms that provide chemical-free fruits and vegetables for safer and healthier cooking.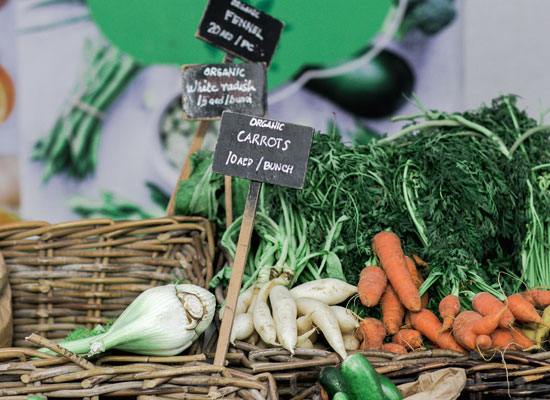 Heal It Nature's Way
Organic farms are new generation farms that deal in non-conventional farming with no chemicals, pesticides, or fertilizers. These farms are regulated by the government and follow strict guidelines for chemical-free cultivation. Instead of chemicals, these cultivators use animal-based manure and pesticides in the fields, thus helping us receive chemical-free meals when whenever we cook.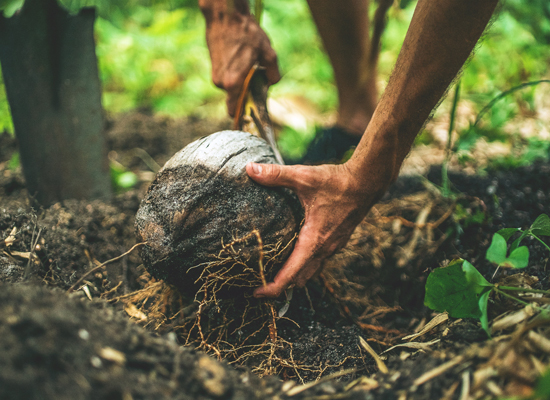 As it happens to be, when you connect with OMKITCHEN, you connect with these organic farmers. We source our vegetables from the best organic farms and farming organizations near us, which exceed 500 in number. Not only do we believe in the idea of sustainable farming, but our proposed farms in Almora and Noida will also soon be ready to source organic produce exclusively for OMKITCHEN.