The main course is incomplete without filling, fresh, and lip-smacking Dry Sabzi aka Sukhi Sabzi. Dry sabzis are an integral part of the Indian cuisine that everybody enjoys with chapati, paratha, or other Indian bread by its side. Most of them are simple to make and surely raises the level of lunch or dinner to the next level. The all-time favourite dry sabzis can be tempting and healthy if prepared with the right amount of healthy oils and spices that also increase the nutrient value.
During the weekends, we all look forward to making something easy yet tasty because we want to take a rest and enjoy the day more rather than spending it in the kitchen. Isn't it? Since now the lockdown restrictions are also lifted and offices begin to re-open, dry sabzis can make a great treat for tiffin boxes as well. Moreover, in the scorching heat of the summer, no one wants to be in the kitchen for long when the stove is in use.
All things considered, we have lined up some delicious North Indian Dry Sabzis that are simple to make and should make a part of your regular summer diet to reap the many health benefits.
1. Mix Veg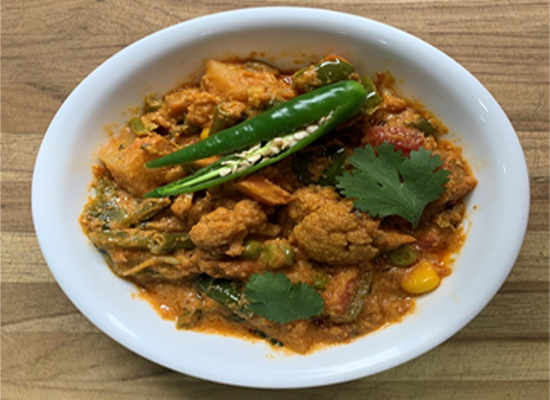 The incredibly healthy, wonderful, and delicious Mix veg is made by mixing lots of nutritious varieties of vegetables. Due to the addition of many vegetables, it gives a unique taste and flavour. It is a healthier, tastier, and nutritious way to add those veggies that you struggle to eat otherwise. Also, it is super easy and quick to make so it won't consume much of your time.
Since it's a mixture of various vegetables, imagine how many health benefits you would intake out of one bowl! It tastes absolutely delicious when served along with Indian bread and some rice. Just make sure to use fresh and seasonal veggies for making this healthy sabzi.
2. Masala Bhindi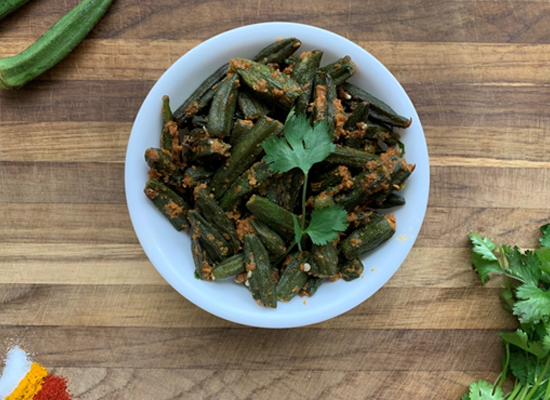 Bhindi aka Ladyfinger is a very popular Indian vegetable that can be easily found in every household during the summers. Internet is full of multiple ways of making Bhindi, however, nothing can beat the aromatic taste of Masala Bhindi. It is made using basic ingredients and spices that is best enjoyed along with a chilled cup of homemade buttermilk & piping hot chapatis.
Besides it's lip-smacking taste, bhindi also offers countless health benefits like strengthening the immune system, promoting heart-health, regulating blood sugar, or makes you feel full for longer etc. So, go ahead and try this typical Indian nutritious vegetable.
3. Arbi Masala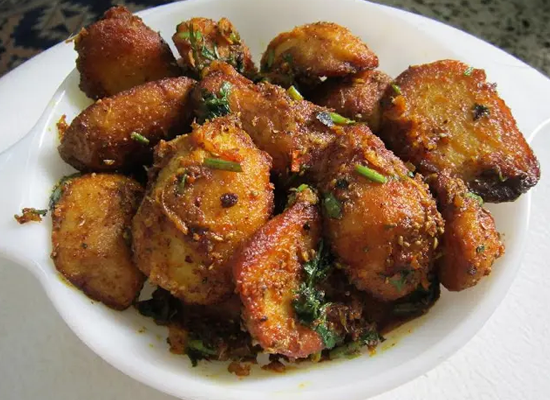 This is a spicy and crispy sookhi sabzi that goes well with rotis. It serves as a perfect side dish as well. Arbi is packed with vitamins and minerals, and is extremely good for weight loss and digestion. This is also a great substitute to have during fasting of Navratri, Janmashtami, or other Indian festivals.
Although everyone has their way of making Arbi, however, it tastes oh-so delicious when shallow fried in little oil and then mixed with spices. You only need the usual ingredients to prepare this masaledar sabzi. Don't forget to sip on a refreshing cup of homemade raita or buttermilk to enhance the experience of the meal to the next level.
4. Paneer Bhurji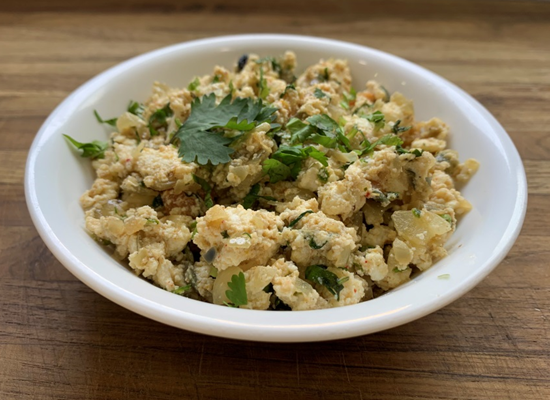 Paneer Bhurji is a popular and delicious dry sabzi made in every household using crumbled paneer. It is extremely easy and quick to make. Paneer is a great source of protein which makes it a perfect protein-packed dish. All you need is paneer (cottage cheese), tomatoes, onions, green chilies, spices, and you are good to go. It makes an ideal dish for breakfast when served with paratha paired with mint chutney.
You can also use tofu instead of paneer if you are a vegan. Therefore, this flavourful dish is enjoyed by all. The Paneer bhurji is a must-try for all the paneer lovers out there. The best part is, you can add any of your favourite veggies to create a unique combination that you like.
5. Aloo Jeera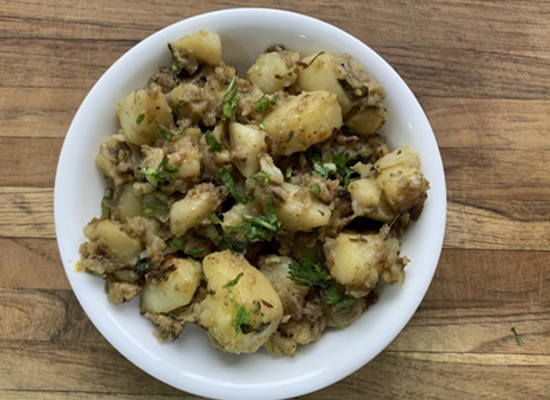 If you ask for a dish that is super quick, use less ingredients but still tastes delicious then Aloo Jeera is the one for you. It is extremely easy to make and absolutely mouth-watering made just by using basic Indian spices and herbs.
It is quite filling so you will feel full for a longer period. Jeera is the secret ingredient in this recipe that completes the whole dish. It is also a perfect meal during fasts and a perfect treat for tiffin. You can also eat Jeera Aloo with rice and poori or simply combine Aloo Jeera with a few parathas and curd on the side to uplift your mood.
Final Thoughts
These curry less sabzis that we have shared above are surely the right choice for your yummy and healthy lunch/dinner during the summers.
In addition to this, you can also have dry sabzis available from the large collection of our organic meals tiffin service. It is surely a heart-winner when you are not in the mood to cook, getting late for work but also don't want to compromise on health. You can easily get it delivered across Delhi/NCR at your doorstep or workplace. Let us know which Dry Sabzi you are going to try! We would love to hear how you liked it!